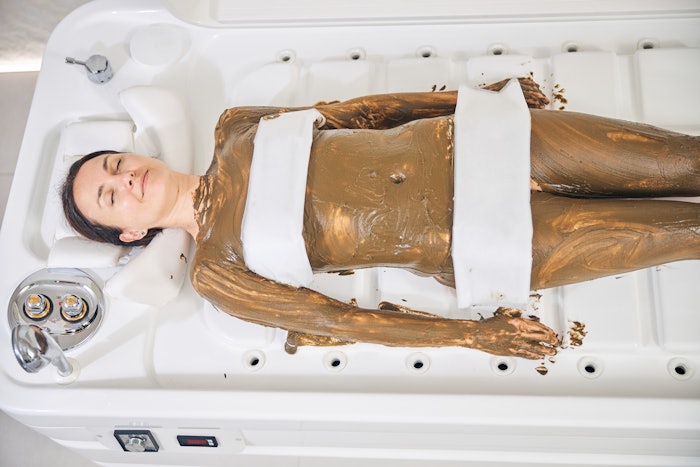 WellSpa 360 asked: Do you want to learn about different types of body treatments? And 100% of you said yes! It's no wonder, considering that massage and bodywork services are a huge seller in spas. This quick guide of cutting-edge body treatments includes wraps, holistic modalities, poultices and more to inspire your offerings menu.
5 Full Body Wrap Protocols for Your Spa Menu: We gathered step-by-step protocols from brands and spas, including an after-sun soother, body peel and detoxifying wrap combo, and more. 
7 Holistic Body Contouring Treatments: Naturopathic physician and Ayurvedic expert Dr. Arun Tomson breaks down his top seven all-natural body contouring treatments, which he implements at AyurMa at Four Seasons Resort Maldives. 
Body Treatments That Are More Than Skin Deep: This in-depth look at the icoone lymphatic drainage device explores Multi Micro Alveolar Stimulation (MMAS) and how it shapes the silhouette while supporting important internal systems.
[Recipe Included] Crafting the Perfect Poultice: Find out how you can incorporate therapeutic, inflammation-fighting poultices into treatments—plus grab a recipe for creating your own!