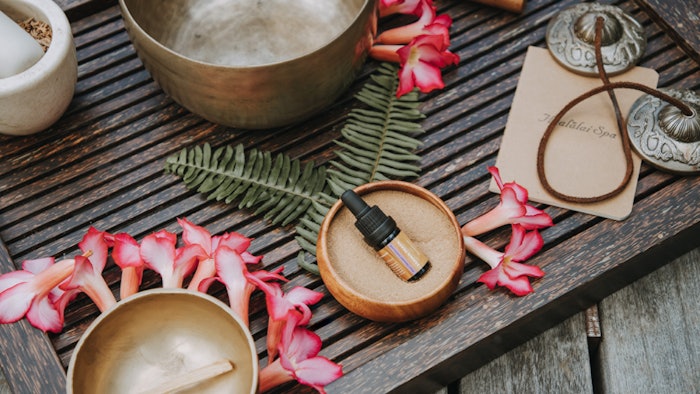 Courtesy of Four Seasons Resort Hualālai
As part of its Only at Hualālai series, Four Seasons Resort Hualālai recently introduced the Iliahi Spa and Farm Experience, which allows guests to learn the healing benefits of the native Hawaiian iliahi plant (sandalwood). It can help improve mental clarity and has antiviral and anti-inflammatory properties.
Designed to immerse guests in the culture of the island, the Only at Hualālai series focuses on one-of-a-kind moments that highlight the natural beauty of the island.
For this newest experience, the property has partnered with Haloa Aina, a locally owned and operated organic and sustainable iliahi farm dedicated to restoring native forests and known for its environmentally and culturally responsible reforestation plan.
The Iliahi Farm and Spa Experience begins with a private helicopter or SUV ride to Haloa Aina, where they learn how the farm is sustainably maintained and how the healing iliahi oil is produced. Guests then enjoy a personalized picnic lunch at the farm. Upon their return to the resort, guests experience the Iliahi Forest Essence spa treatment, which includes a vibrational forest essence session focusing on energy work with a sound bath; a white, flowering iliahi body cocoon that seals in moisturizing coconut oil and a fine sprinkling of sandalwood powder; and a massage with emollient iliahi oil.