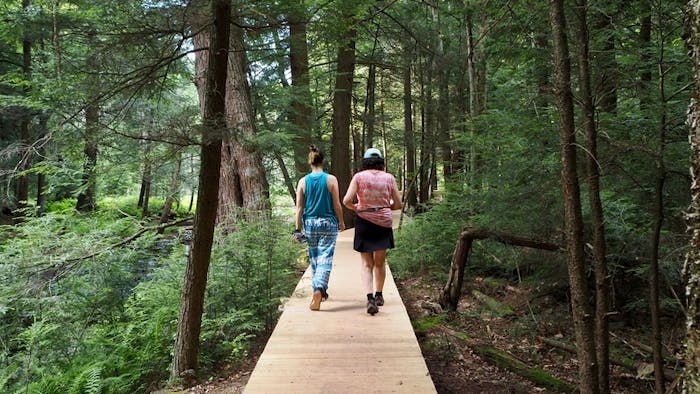 According to a study led by University of York, outdoor nature-based activities can improve mood, reduce anxiety and support good mental health. Specifically, the most positive outcomes for improving mood was when nature-based activities lasted for 20 to 90 minutes and were sustained over the course of 8 to 12 weeks. Gardening and exercise were among the activities associated with the highest mental health benefits, as was forest bathing and participating in conservation efforts. 
For the study, researchers screened 14,321 nature-based intervention (NBI) records and analyzed 50 studies. "We've known for some time that being in nature is good for health and well-being, but our study reinforces the growing evidence that doing things in nature is associated with large gains in mental health," said lead author Peter Coventry from the Department of Health Sciences. "One of the key ideas that might explain why nature-based activities are good for us is that they help to connect us with nature in meaningful ways that go beyond passively viewing nature." 
The paper notes there is a need for major, ongoing investment in community and nature-based interventions, as they will likely play important role in the post-pandemic surge in demand for mental health support.