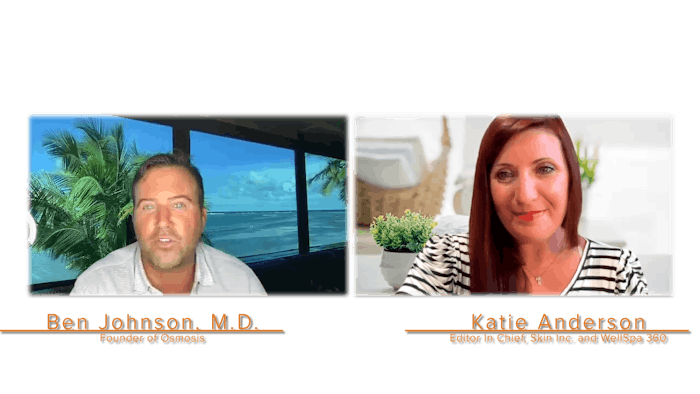 This video is sponsored by:
Osmosis +Beauty
When it comes to skin care, we all know how important ingredients are. So, with all of the ingredients out there, how do we know which ones are the best to reduce the hands of time? We talk to Dr. Ben!
In this video, Osmosis Beauty founder Ben Johnson, M.D., discusses the five ingredients he believes should be in every anti-aging regimen. He discusses how he uses his medical experience to comb through research to find the best ingredients. He discusses the importance of the right form of vitamin A, and what ingredients you can couple it with to calm the skin. He also discusses the importance of hydroxy amino acids, growth factors and so much more. If you want to give your clients effective anti-aging ingredients, you don't want to miss this interview.