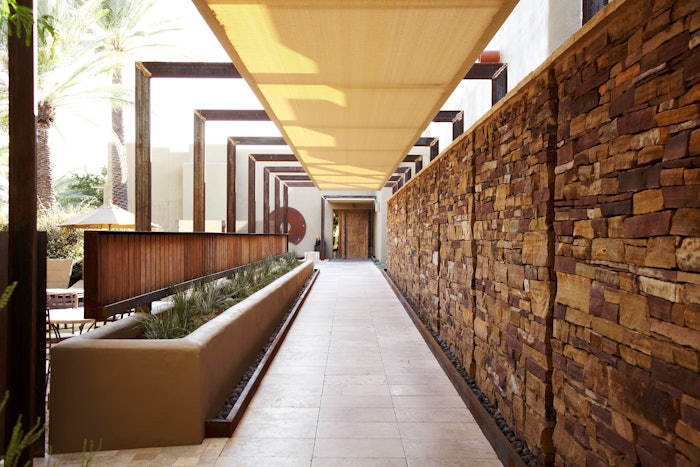 Photo Courtesy of Miraval Arizona
Miraval Arizona's award-winning Life in Balance Spa offers culturally inspired treatments that aim to restore the body, mind and soul. Set on 400 majestic desert acres in the Santa Catalina Mountains, the Life in Balance Spa is an immersive wellness retreat that integrates modalities from Tibet, India, Europe, China and other global cultures.
Related: Miraval Launches Miraval Life in Balance Podcast Centered Around Mindfulness
1. Cara Vida Facial
With inspiration from Arizona's Native peoples' connection to the mesquite tree of life, this 50-minute skin care treatment uses cold-pressed, organic, vitamin-C-infused chia seeds to exfoliate and revitalize with a local, organic honey mask,
2. Prickly Pear Sugar Scrub
Pure cane-sugar-rich oils, prickly pear and calendula extract exfoliate the entire body while a hydrating body butter application finalizes a full-body glow.
3. Ginger Healer
This 75-minute treatment begins with a ginger-oil-infused deep tissue massage and powerful energy-restoring facial marma point therapy, followed by a ginger sea salt scrub and shower to complete the service.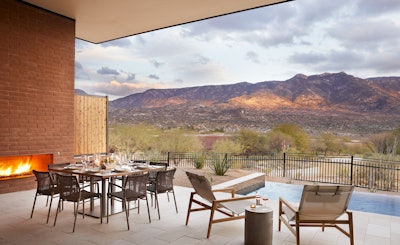 4. QI Facial Rejuvenation
This dynamic facial combines acupuncture with gua sha, light cupping and Tui na to reduce puffiness and stimulate collagen and elastin production to address tension lines. Additional distal body points ground and support the movement and flow of Qi.
5. Chi Nei Tsang
The gentle massage is inspired by the ancient Taoist modality to promote proper digestion, abdominal awareness, internal organ rejuvenation and holistic effects for the entire body.