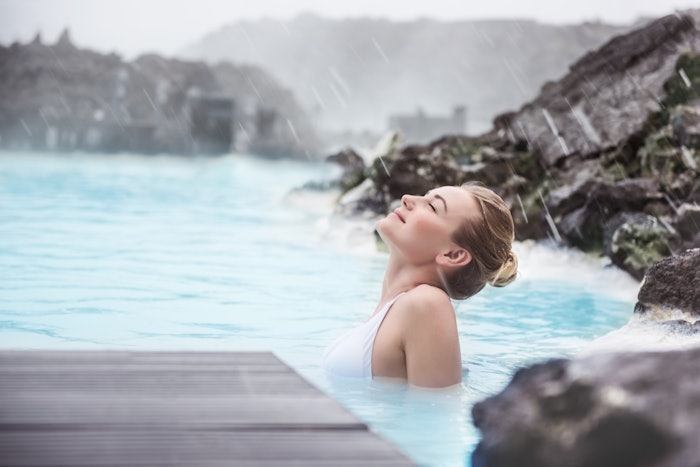 We asked if you like to know about other spas' wellness programming, and 95% of you said yes! Check out some of the latest programs at top destinations right here.
Carillon Miami's Holistic Women's Wellness Retreat: An in-depth look at the wellness resort's "Integrative Emotional Wellness: a Holistic Retreat for Women," which provides female attendees with healing, holistic and clinical treatments that support mental wellness. 
6 Touchless Wellness Services from Carillon Miami: Also at Carillon, these cutting-edge treatments foster relaxation and alleviate health conditions including anxiety, stress, acne, eczema, psoriasis, back and shoulder pain, lymphatic congestion and more.
Sky Lagoon's 7-Step Bathing Ritual: The oceanfront property in Iceland offers this experience inspired by local culture, combining warm and cold water, warm steam, dry heat and fresh air as part of a holistic approach to well-being. 
Waldorf Astoria Las Vegas' Poolside Spa Menu: This fun outdoor spa menu allows guests to indulge in treatments including the Off Your Feet Sugar Scrub, Lounging Around Focus Massage, Cabana Cool Stone Massage and Suit Up Sunscreen Application.
3 Destinations Where Sleep is On the Menu: A quick look at sleep programming from The Peninsula and THE WELL, plus insight from Valley Forge Fabrics.
Meditation Facial Blends Skin Care and Energy Work: The Glow Within Meditation Facial at Leela Eco Spa features holistic elements like rsound therapy, gua sha and more to address skin health and mind/body wellness.