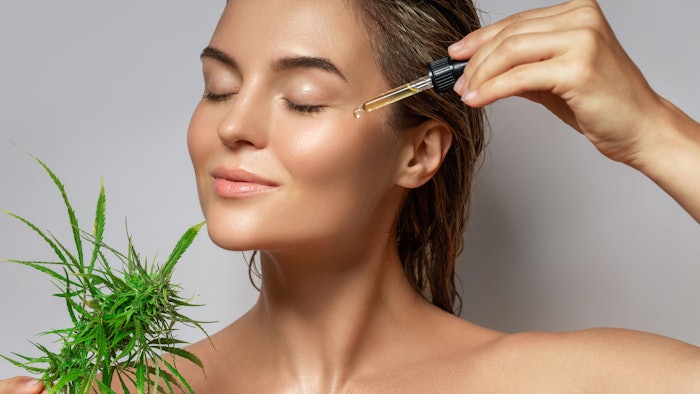 CBD use has been adopted by everyday yogis to the corporate business men, and its deep body and mind relaxation effects, ability to relieve stress and restore one's equilibrium are just a few reasons why. To celebrate National CBD Day on August 8, we've highlighted a collection of spas that offer standout CBD treatments and services.
National CBD Day Offerings
1. Spa Estancia at Estancia La Jolla Resort & Spa | La Jolla, CA
To celebrate National CBD Day, guests can indulge in the intuitive healing and customizable Free Flowing Massage with premium, odorless CBD-infused oil ($195/50 min., $275/80 min.) or a pre-bedtime CBD Lavender Wrap.
2. Alvadora Spa at Royal Palms Resort and Spa | Phoenix, AZ
Set at the base of Camelback Mountain, this historic property is home to Alvadora Spa, offering an array of organic treatments and Mediterranean modalities. For extra relief, guests have the opportunity to add any of the following CBD enhancements to a massage: Massage Oil Upgrade ($45), Scalp Treatment ($40) and Foot Treatment ($40). 
Related: 8 Hotels Offering CBD Treatments
3. The Rittenhouse Spa & Club at The Rittenhouse | Philadelphia, PA
The spa offers a thoughtful menu of massages and skin care therapies, unique body rituals and spa service with each treatment being tailored to meet the individual needs of the guest. For CBD-infused experiences, guests can enjoy the signature Sleep Massage created to induce a calm, relaxed state conducive to sleep ($310/90 min.) or achieve relief with the Recover Massage, blending deep tissue massage with a powerful muscle and joint-formulated CBD oil ($205/60 min., $310/90 min.)
4. Spa33 at Kingston Resorts | Myrtle Beach, S.C.
Located at the newly renovated Kingston Resorts in Myrtle Beach, the full service Spa33 offers a CBD Wellness Massage that allows guests to access all of the organic product's mind and body benefits. Delivering soothing relief to the entire body, this treatment is great for targeting a sore back, joints, hands and feet ($190/60 min., $225/90 min.) 
5. The Spa at The Joule | Dallas, TX
Drawing inspiration from geothermal energy, The Spa at The Joule offers the stimulating Fire & Ice Stone CBD Massage, which uses a combination of cool jade stones and warm volcanic stones to rejuvenate and relieve deep muscle tension. The cooling effects of jade reduce inflammation, while the warm stones ease muscle and soothe aches and pains, further felt by the use of The Spa's signature CBD products. The service begins with a welcoming foot ritual and concludes with a deeply relaxing scalp massage.