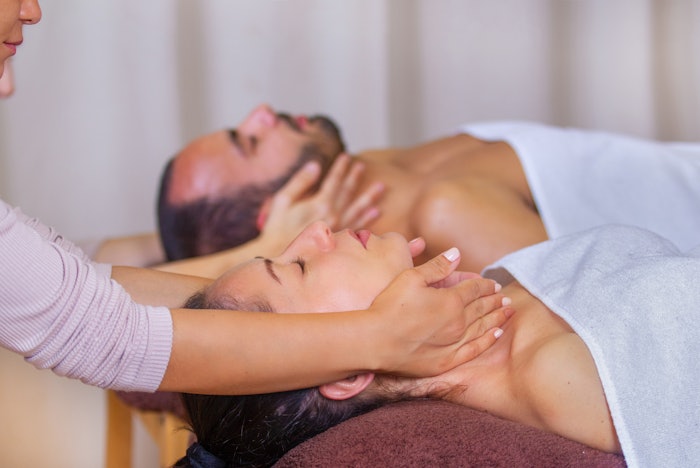 Valentine's Day is one of the biggest holidays for the spa and wellness industry, along with the December holidays and Mother's Day. Here is a look at four top spa resorts' Valentine's Day offerings to inspire your own creativity and treatment menus on this special occasion!
Related: We're Falling for These 3 Romantic Couples Treatments
1. Couple's Massage Lesson and Experience
The Spa at Encore Boston Harbor is offering a three-hour journey for couples that includes education and comfort. It begins with a 90-minute personalized couples massage lesson that teaches couples massage techniques they can use at home. After the lesson, couples will share in a 90-minute Couple's Balancing Massage to relieve all stress and tension from the body. The Couple's Massage Lesson and Experience costs $890 for two people.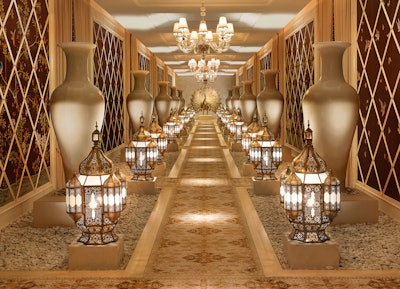 2. The Love Birds
The Hiatus Spa + Retreat in Texas is offering a spa package called The Love Birds that was developed in partnership with EarlyBird CBD. It begins with a crushed rose petal and organic sugar foot soak and hot stone shoulder massage, followed by a couples massage with the spa's house-blended love potion of rose, jasmine, vetiver and cocoa butter. EarlyBird Full Spectrum CBD Gummies are provided post-treatment. The Love Birds costs $350, or $279 for H-Circle members.
3. Valentine's Day Overnight Package
The Preserve Sporting Club & Residences is offering a Valentine's Day Overnight Package that is designed to anticipate the needs and desires of couples, featuring breakfast and dinner at Double Barrel Kitchen, a yoga class and two spa experiences at its OH! Spa. 
Accommodations include the choice of a single-family cabin, a tri-level townhome on the Green with a private elevator, or a spacious suite in the Hilltop Lodge. The package requires a minimum two-night stay, rates start at $582 per night.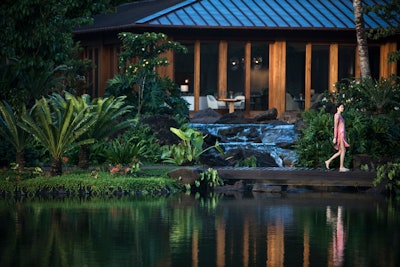 4. Love at Sensei
Sensei has unique wellness packages for couples at both the Sensi Lāna'i, A Four Seasons Resort and Sensei Porcupine Creek. Guests can enjoy private sessions with Sensei Guides to create a customized well-being journey for themselves as an individual or together as a couple.
The beginner Discover Sensei Package offers a taste of Sensei's unique wellness offerings, while the Guided Wellness Experience offers curated personalized itineraries with a variety of one-on-one wellness sessions.
The Optimal Wellbeing Program is a new wellness program that is highly tailored to the individual through health technology, data-capturing and analysis. For a full-month getaway, the Sensei Sabbatical package offers couples a retreat that will serve as the guest's home away from home for 30+ days.