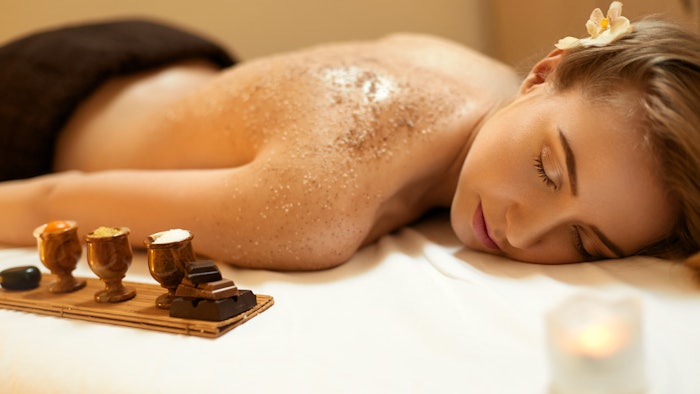 L'Auberge Del Mar in Southern California provides a variety of personalized treatments and luxurious services. While they softly reopen the spa, they have enhanced their menu by adding three new wellness services. Check out these body-specific treatments, and see if they could offer any inspiration for your spa menu.
1. Coastal Sea Salt Glow
The Coastal Sea Salt Glow (50 min./$200) provides full body exfoliation that aims to purify and detox the skin while providing scents of the Southern California coastline. This treatment uses sea salt extracted from the Pacific Ocean, and it will help remove dull, dry skin off the body leaving it feeling silky smooth.
2. Ocean Detox Wrap
The Ocean Detox Wrap (50 min./$200) is naturally scented with algae that helps promote the skin's metabolism while supplying moisture, detoxing pores and firming the skin. The treatment begins with a fullbody dry brush exfoliation to remove dead skin and stimulate the lymph system. From there, the body is wrapped in revitalizing algae.
3. Summer Breeze
The Summer Breeze (110 min./$350) treatment is designed to emulate the essence of summer year-round. This begins with a full-body exfoliation using a fragrant coconut sugar scrub to buff away dull or dry skin, followed by an 80-minute hot stone massage using hydrating coconut oils. The treatment is completed with a mist of exotic herbal water infused with tropical fruits.
Related: [Inspiration] Happiness Programming at CIVANA Wellness Resort & Lodge