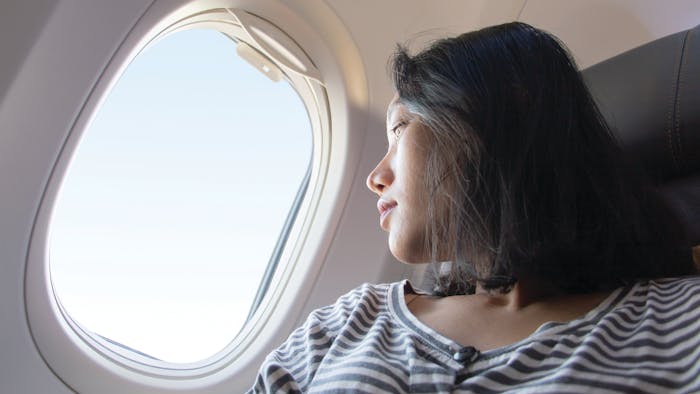 What qualities make a good jet lag treatment?
Arianne Schelling, assistant spa manager at Four Seasons Resort Orlando at Walt Disney World Resort: Treatments that encourage relaxation, blood flow, detoxification and rehydration will be beneficial for jet lag recovery. Avoid treatments that include caffeine; to the client, it might feel like what they need, but it could cause the opposite effect.
Mark Sands, vice president of wellness at Six Senses Hotels Resorts Spas: Treatments that stimulate blood circulation, like exfoliation and massage, will get the body moving and promote a good night's sleep, especially in a new time zone.
Katherine Tomasso, director of education for Yon-Ka Paris: A good jet lag treatment should address common skin concerns that come from travel such as dehydration, dullness and sensitivity, and help to promote wellness and relaxation. Disruption of normal sleep patterns and changing time zones wreak havoc on the circadian rhythm, so body treatments that rebalance the nervous system and release tension can help restore proper rest.
What offerings do you recommend to help people recover from jet lag?
Beth Ann Maloney, brand ambassador of THALGO USA: Since jet lag can affect the skin, mind and body in different ways, there are different ways to treat it. Whether you're getting jet lag from a work trip or from your family vacation, it really feels awful. The air on the plane can make your skin extremely dehydrated, and depending on where you've traveled to, pollution can wreak havoc as well; any sort of oxidative stress causes free radicals, which cause signs of aging. Lack of "beauty" sleep causes oxidative stress, again causing free radicals and accelerated aging.
My favorite treatments for dealing with jet lag would be deeply hydrating services, treatments that protect against and target exposure to pollution and urban stress, and full body treatments that really relax the client. So, I suggest THALGO Heart of Ocean facial treatment for dehydration; THALGO Spiruline Boost facial, which treats, detoxifies and protects the skin from environmental stressors; and THALGO Cold Cream Marine Ritual, which includes a wrap and full body massage that hydrates, relaxes muscles and deeply nourishes the skin.
Continue reading our digital magazine for home care tips for jet lag and more treatment inspiration...