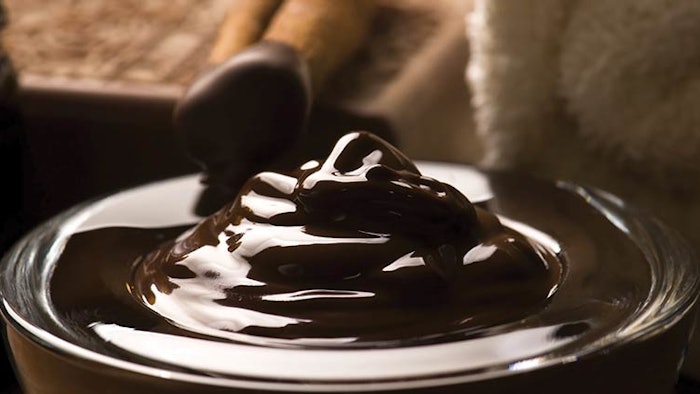 It doesn't get much better than chocolate when it comes to feeding the soul, and in the spa it provides even more benefits to the skin and body. This month is the best time to infuse some chocolate into your treatments, thanks to Valentine's Day—and a chocolate spa service definitely beats out a box of candy every time! Here are some amazing chocolate treatments to inspire your own sweet offerings.
Chocolate Treatments Include
The Hershey Spa - Chocolate Hydrating Body Wrap
Waxing Kara - Eastern Shore Haute Cocoa Renewing At-Home Ritual
Clayton Shagal - Body Beauty Treatment
Spavia Sparta - Premiere Chocolate and Strawberries Facial
Eminence Organic Skin Care - Sweet Cheeks Facial Protocol
DermAware Bio-Targeted Skin Care - Corrective Chocolate Treatment
Continue Reading to see the step-by-step protocols in our Digital Magazine...