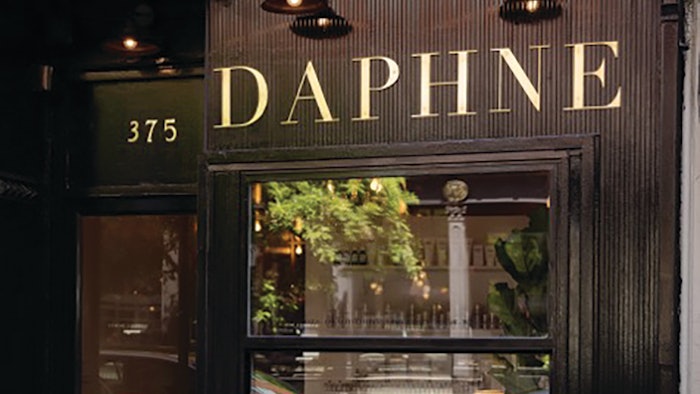 Need to Know
Within the ever-bustling New York City, DAPHNE (daphne.studio) is a European skincare and Egyptian sugaring studio aimed at providing devine self-care and wellness to the busiest of spa-goers. The 950-square-foot spa blends a range of modalities and treatments with cutting-edge technology to deliver high-end face and body treatments to its clientele.
The DAPHNE team, made up of five estheticians, works to provide the old and the new to their clients when it comes to treating their skin and hair removal concerns. To match this desire to bring the old and new together, the spa has a quaint and chic style that combines the classic and serene spa environment with modern sensibilities.
With just four treatment rooms, the studio can truly personalize each customer's experience, and clients love the small and private feel. And why wouldn't they? Living in a city where they're constantly surrounded by people, DAPHNE clients appreiate the solitary escape that allows them to unwind and focus on themselves.
Continue Reading to learn about DAPNE Spa's business tactics and top treatments...