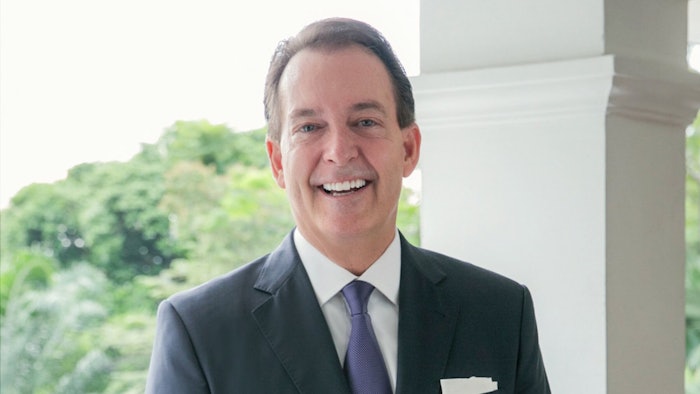 Photo courtesy of GOCO Hospitality
GOCO Hospitality announced the appointment of Nicholas Clayton as president of GOCO America. In this newly created role, Clayton will guide the wider expansion of the company's projects in the U.S., including Glen Ivy Hot Springs. 
Clayton joins GOCO Hospitality's team of multidisciplinary professionals with decades of experience in leadership roles at some of the world's leading luxury hotel groups. He has held CEO positions with Capella Hotel Group in Singapore, Jumeriah Group in Dubai and Viceroy Hotel Group in the U.S. Clayton also managed the operations of multiple renowned hotel properties within the Ritz-Carlton Hotel Company and the Mandarin Oriental Hotel Group. 
Having executed over 400 projects across more than 40 countries, the rising interest in a holistic approach to health and well-being is at the forefront of GOCO Hospitality's vision for expansion in the U.S. The company will focus on identifying opportunities for consultancy, development, and management of innovative concepts, delivering solutions for spa and wellness projects from ideation to operational reality.
Related: Rosewood Hong Kong Appoints Managing Director to Head Sustainability Program
GOCO America will also continue to update Glen Ivy Hot Springs. Over the last five years, extensive renovations have been made across the property, including the re-engineering of eleven historic mineral springs, as well as upgrades and enhancements of pool decks and facilities, private cabanas, the guest reception, treatment facilities, the Bath House, the Ivy Kitchen and gardens. The final phase of the multi-million dollar renovation project is in development and will include a wellness resort and community, spanning 60 acres adjacent to Glen Ivy Hot Springs.
"I am honored to have the opportunity to collaborate with the innovative team at GOCO Hospitality and guide the company's growth in America," Clayton shares. "As a wellness enthusiast myself, my vision for GOCO America is to create, innovate and operate the future of wellness hospitality and continue the expansion of Glen Ivy Hot Springs to create the ultimate wellness community."