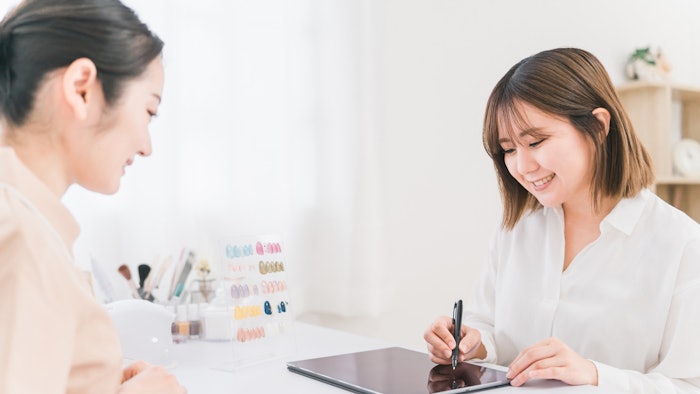 buritora - stock.adobe.com
Beauty and wellness changed significantly during the COVID-19 pandemic, with a shift towards at-home services and online marketing. Now three years removed from the beginning of the pandemic, Square Appointments took a look at the habits of the spa and wellness industry pre- and post-pandemic to see how consumer and merchant behavior has changed, releasing its analysis in its 2023 Beauty and Wellness Trends.
Related: 5 Luxury Health and Wellness Trends Changing the Industry
Increased and Early Bookings 
The 2023 Beauty and Wellness Trends report analyzed transactions, services and booking behaviors across beauty businesses using Square Appointments primarily from January 2019 to December 2022. 
Between 2020 and 2022 there was an increase in sole proprietors in the beauty and wellness space that earned over $250K in annual revenue, according to the report. The most successful entrepreneurs were barbers, nail stylists, spa owners, skin aestheticians and practitioners at med spas, with those professions growing by 5% since 2019, per the report.
Wellness services have taken off in popularity as consumers invest more in self-care and mental and physical wellness. There was a 9x increase in botox or injection treatments booked from 2019 to 2022 and a 37% increase in appointments for IV therapy. Crystal healing massage services were the only service types to double their booking rates in 2021, only to return to their pre-pandemic levels by 2022, per the report.
From 2018 to 2019, clients would book their salon, barber, med spa and spa appointments on average seven days in advance and 20% of clients booked within 24 hours of their appointments. According to the report, consumer booking behavior has changed since the pandemic. In 2022, clients prefer to book their beauty and wellness appointments even more in advance. Clients also want to book appointments when it's most convenient for them. Beauty businesses that used Square Loyalty increased 38% from 2020 to 2021 and increased another 30% from 2021 to 2022
Moving Away from Homemade
Some trends that started during the pandemic have not stuck around, especially DIY projects. The number of businesses that sell DIY kits grew from 0.6% to 2.5% from 2020 to 2021, then dropped again to 0.9% in 2022, while the percentage of businesses that sold their own homemade and branded products dropped from 30% in 2020 to 11% by 2022.
Large cities with the greatest increase in wellness centers since the pandemic:
San Antonio, TX grew 72%
Houston, TX grew 64%
St. Louis, MO grew 65%
Seattle, WA grew 63%
Small cities with the greatest increase in wellness centers since the pandemic:
Augusta, GA grew 89%
Fort Wayne, IN grew 83%
Akron, OH grew 82%
Large cities with the greatest increase in med spa businesses since the pandemic:
Virginia Beach, VA grew 86%
Orlando, FL grew 82%
Baltimore, MD grew 80%
Indianapolis, IN grew 84%
Cities with the most salons that offer gender-neutral pricing:
Modesto, CA
Santa Cruz-Watsonville, CA
Rochester, NY
Eugene, OR
Brownsville-Harlingen, TX