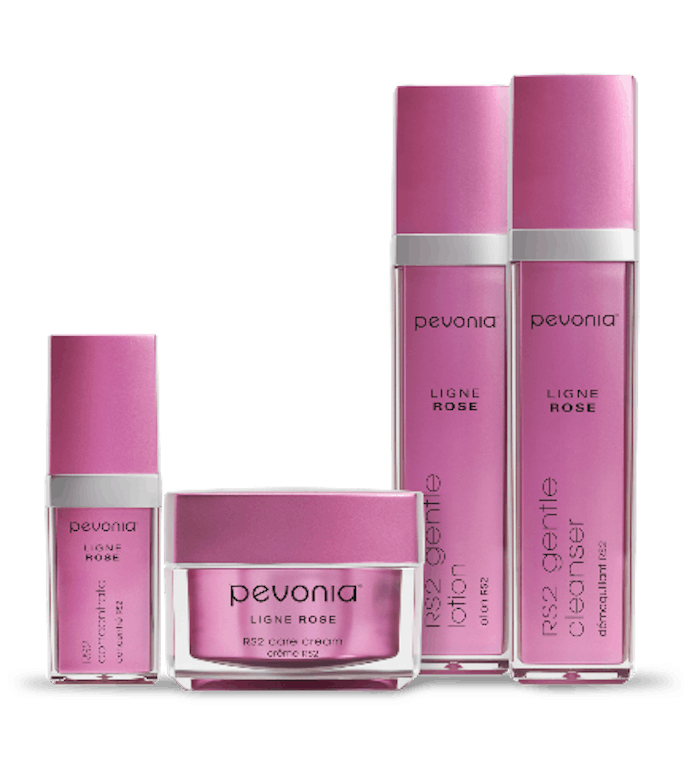 Photo Courtesy of Pevonia
In honor of Breast Cancer Awareness Month, Pevonia has announced that the company will donate a percentage of all the October profits from Pevonia's RS2 Collection to the American Cancer Society.
The RS2 Line for rosacea is uniquely formulated to provide clients' skin with safe and effective results, ultra-repairing benefits and UV protection.
Related: Tanah Gajah Introduces New Spa Menu Showcasing Pevonia
Ideal for clients with hypersensitivity, redness, and rosacea, Pevonia's RS2 Line diffuses blotchiness and redness while moisturizing the skin, leaving behind a visibly soothed, more even complexion. It includes a gentle cleanser, care cream, concentrate and gentle lotion. The line also includes the Redness-B-Gone Trial Kit.
Pevonia is also encouraging its spa partners to join the company in promoting this initiative and doing what they can to help empower those afflicted with breast cancer and provide the best chance of living full and healthy lives.