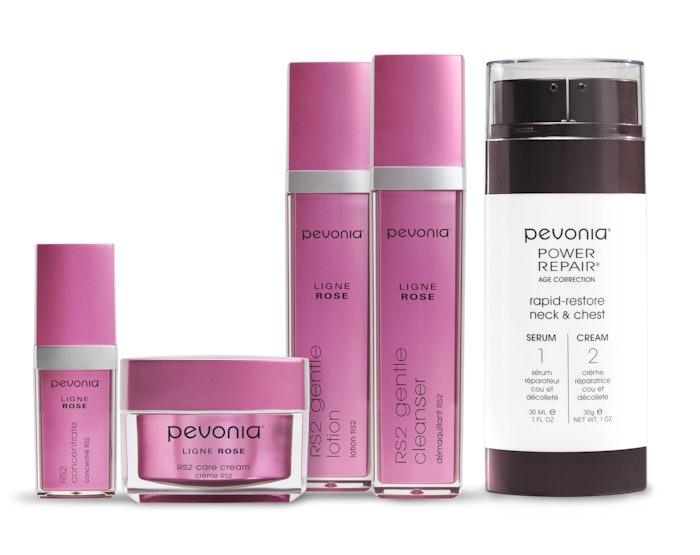 Photo courtesy of Pevonia
In honor of Breast Cancer Awareness Month, Pevonia announced it will donate a percentage of all October profits of their bestselling and award-winning RS2 Rosacea Skincare Line and the Power Repair Rapid-Restore Neck & Chest Serum and Cream to the American Cancer Society. 
Pevonia welcomes all spa partners to join them in promoting this initiative and doing what they can to empower women and men to have the best chance of living full and healthy lives. 
Related: Galderma Supports Breast Cancer Awareness with NBCF
The Think Pink with the RS2 Line is formulated to provide clients' skin with vaso-constricting and repairing benefits, as well as UV protection. Ideal for clients with hypersensitivity, redness, and Rosacea, the RS2 Line diffuses blotchiness and redness while moisturizing the skin, leaving behind a clear complexion.    
Pevonia's Power Repair Rapid-Restore Neck & Chest Serum and Cream is designed for those seeking to repair sun damage, to reveal tighter-looking, smoother skin around their neck, bust/chest for a healthier, more youthful-looking appearance. This two-in-one product helps to boost elasticity, tone, moisturize, and enrich the neck and décolleté.