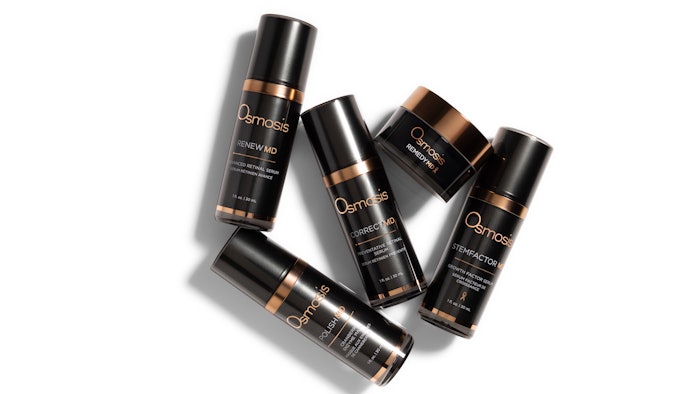 Photo Courtesy of Osmosis
Osmosis has announced that its MD Advanced line of skin care products will be sold exclusively through certified licensed professionals globally, beginning August 2023.
The change for the skin care line is part of the company's ongoing strategy to support the beauty industry by securing product offerings and distribution methods.
Related: Boosting Retail with Beautiful Display Shelves
Osmosis products embrace a fusion of dermal remodeling, barrier and DNA repair and detoxification to move away from excessive exfoliation to focus on renewal and gradual change. The MD Advanced line continues Osmosis' focus on holistic and highly efficacious products and provides a direct line of communication between Osmosis and the industry's practitioners, forwarding their knowledge of how to effectively address skin concerns.
"We created Osmosis over 15 years ago to service aestheticians, clinicians and founders who have been with us since the beginning. Advancing Osmosis with this exclusive collection in both product offering and secure distribution has long been a focus, and this move reinforces our interest in supporting their growing businesses," says Dr. Ben Johnson, founder of Osmosis.