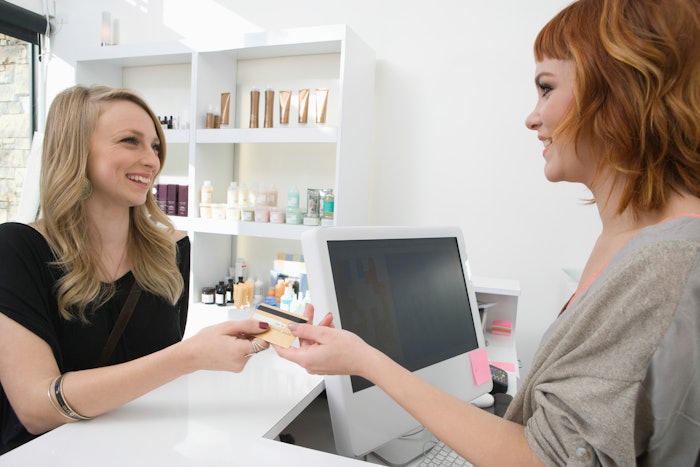 Boulevard, provider of the client experience platform purpose-built for appointment-based, self-care businesses, and the Professional Beauty Association (PBA), the national trade association supporting the entire beauty industry, announced the launch of a joint fundraising initiative aimed at helping pass bipartisan legislation to extend the existing 45B Federal Insurance Contributions Act (FICA) Tax Tip Credit to the beauty industry.
Demonstrating its continued support for the self-care businesses it serves, Boulevard is donating $2,500 to the PBA's Issue Advocacy Fund (IAF) while also providing a dollar-for-dollar match on subsequent donations to the fund up to an additional $2,500.
"Extension of the 45B FICA Tax Tip Credit to self-care businesses is a necessary and long-overdue step," said Matt Danna, co-founder and CEO of Boulevard. "The businesses that help us look and feel our best deserve to have the same benefits and opportunities that have been long afforded to restaurant owners. We're proud to partner with the PBA to raise awareness and financial support for this critical initiative, and we call on other leaders in the self-care industry to do the same."
Originally passed in 1993, the 45B FICA Tax Tip Credit allows restaurants to claim a dollar-for-dollar credit on the employer portion of FICA taxes that businesses pay on tips employees receive directly from their customers, saving the industry millions of dollars annually. In the 30 years since its passage, the credit has not been extended to include self-care businesses such as hair salons, nail salons, barbershops, spas and medspas, despite their comprising the nation's second-highest tip- generating industry. Unbeknownst to most consumers, self-care businesses are taxed on gratuity, with salon and spa owners paying $0.76 for every $10 of tips collected – a significant burden not shouldered by the restaurant industry.
Bipartisan legislation currently making its way through Congress would change that, finally enabling the beauty industry to achieve tax parity. Co-sponsored by Congresswoman Suzan DelBene (D-WA) and Congressman Darin LaHood (R-IL) in the House and Senator Ben Cardin (D-MD) and Senator Tim Scott (R-SC) in the Senate, the Small Business Tax Act (H.R. 45 | S. 45) would grant self-care businesses access to the same tax credit as restaurants for the employer portion of FICA taxes paid on tips, in turn saving these essential businesses thousands of dollars each year.
"To say this legislation is essential to the beauty industry is an understatement," said Nina Daily, Executive Director at the PBA. "Not only will its passage relieve business owners of significant financial uncertainty and enable them to more aggressively reinvest in their businesses, but it will also directly support the many underrepresented communities such as women and minorities who make up the lifeblood of our industry. We're thankful to have the support of Matt and the entire Boulevard team in this vital effort and we hope others in the industry will follow their lead."
Extending the FICA Tax Tip Credit to the beauty industry would have an especially profound impact on women, minorities and small business owners. Self-care businesses provide one of the most reliable career paths for underrepresented groups, with salons, barbershops and other establishments employing middle-class women and minorities at a rate that is more than double the national average. Additionally, 60 percent of employment based-salons are women-owned.
All proceeds raised through its joint initiative with Boulevard will go directly to cover lobbying efforts and other costs necessary to support the passage of the FICA Tax Tip Credit. The matching program sponsored by Boulevard will run through May 31, 2023. Donations can be made by visiting probeauty.org/blvd.