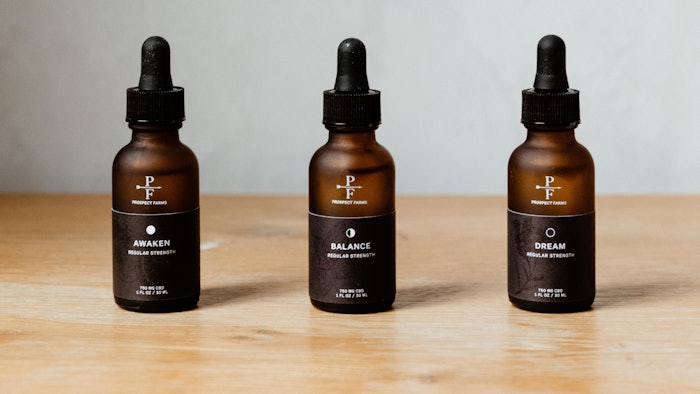 Prospect Farms has attained USDA Organic Certification for its farming operations, furthering the company's commitment to transparency and quality industry standards.
This achievement makes Prospect Farms the largest USDA Organic hemp farm in Maine, offering hemp and CBD products to the spa, hospitality and pet wellness industries. The organic certification ensures that hemp grown at Prospect Farms adheres to strict standards to guarantee clean, all-natural products. 
Related: Prospect Farms Develops Spa Protocols for Clients with Cancer
In order to achieve USDA Organic Certification and be in full compliance with federal regulations, hemp must be grown without synthetic pesticides or herbicides. Prospect Farms has aligned with the Organic Materials Review Institute (OMRI) to ensure all inputs used on the farm meet the level of quantity in support of its soil and crop fertility plans, including conservation and biodiversity practices.
For soil integrity, Prospect Farms has implemented regenerative practices and field rotation plans to build and maintain healthy soil that is rich in organic matter. Its Organic Farm Plan is required to maintain certified organic practices and documentation over a three-year transition period, with on-farm inspections by a USDA-accredited organic certification agency before being formally being approved as USDA Certified Organic. 
"We fundamentally believe that quality wellness products start from the ground up, with everything from the seeds to the nutrient-rich soil contributing to our ability to produce what we believe to be the highest quality products in the wellness industry. It is because of this deep and unwavering commitment to quality that we have taken the steps to earn USDA Organic Certification for our farming operations," said Tom Davis, Prospect Farms head of farming.