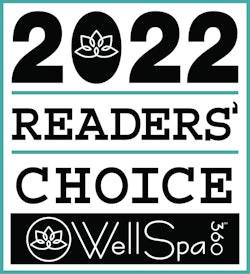 The WellSpa 360's Readers' Choice Awards are back! It's time for you to nominate your favorite products and tools that provide guests with beautiful skin, relaxing treatments and healing experiences. What massage oil transcends spa services? Which essential oils are best for a signature scent? What CBD product provides more than just skin benefits?
Nominate all the BEST new products, mindfulness aids, innovative devices and more now!
WellSpa 360's Readers' Choice Awards are nominated and voted for by the industry, making it the awards to determine what is the best in the market, and nominations are now open until July 1, 2022. Nominate now! The winners will also be announced on www.wellspa360.com  and in our daily e-newsletter. We will all get to know the winners even more when they are profiled in our December 2022 issue.
So, what are you waiting for? Nominate your favorite products today. All nominations are due July 1, 2022, at which point voting will begin to determine the winners.
Don't forget, WellSpa 360's Readers' Choice Awards are awards for professional products only. Nominations of mass-marketed products or multiple submissions forms from the same reader will be disqualified.