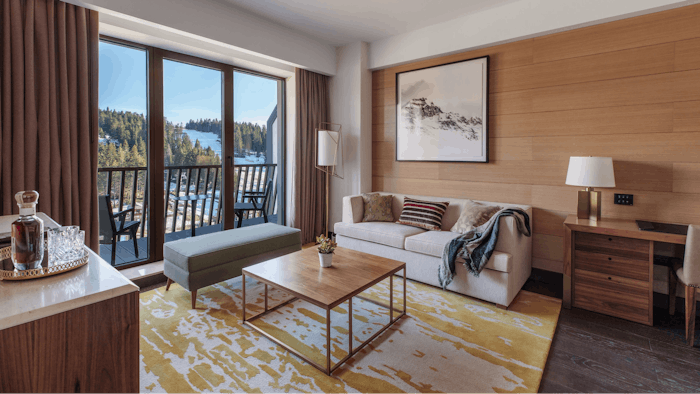 Courtesy of Viceroy Kopaonik Serbia
Viceroy Hotels & Resorts has opened Viceroy Kopaonik Serbia, the brand's first European resort property. Called "Mountain of the Sun," Kopaonik is a biodiversity hotspot with almost 200 sunny days annually for beautiful year-round conditions. Designed by renowned hospitality design firms WATG and Wimberly Interiors, the interiors celebrate local culture and craftsmanship with stone, glass, timber and textiles.
The resort has119 rooms, three dining venues, indoor and outdoor pools, curated off-site guest experiences and, of course, a luxe spa. The Spa by Viceroy is currently the only full-service spa in Kopaonik, with six treatment rooms, beauty lab, indoor vitality pool and hammam/scrub room.
"We're extraordinarily proud to open our first European resort in the beautiful, culturally rich destination of Kopaonik, Serbia," says Bill Walshe, CEO at Viceroy Hotels & Resorts. "Through inspiring experiences, engaging service and genuine connections, we are bringing an elevated offering that will stand out from its competitors across Europe."