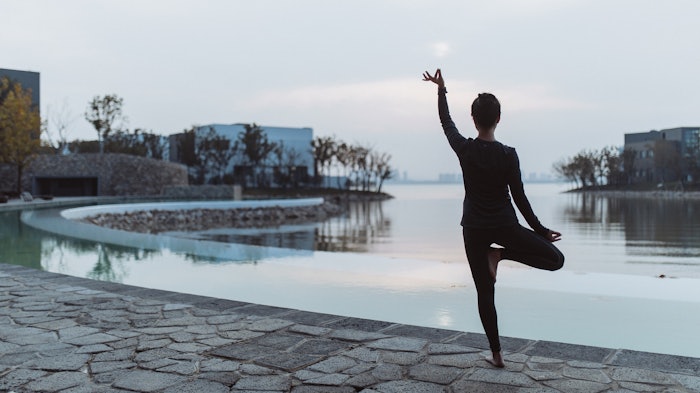 It has been predicted that wellness is going to take a bigger seat at the health care table, and with that in mind, the Global Wellness Summit (GWS) released its top nine wellness trends that are going to emerge in 2021. This Trends Report is created using insights from hundreds of top executives across a variety of industries, including wellness companies, economists, doctors, investors, academics and technologists.
Related: 9 Wellness Trends Emerging in 2021
1. Hollywellness
Hollywood and entertainment are anticipated to jump into the wellness sector with Big Media creating more meaningful programming as they digest the huge cultural force that wellness has become.
Smart TVs are adding wellness "channels" onto their home screens, with Samsung TVs launching Samsung Health, letting people binge 5,000 hours of free fitness and meditation classes. HBO Max and Netflix plan to work with mega meditation apps Calm and Headspace to turn their meditative experiences into immersive television series.
In addition, music has been kicked into high gear when it comes to wellness. Music is now becoming a "serve me music-as-therapy," and more apps are being launched that specifically focus on music for well-being.
2. Immuno-Balance
Everyone started to really focus on immune health in 2020 (and for good reason). However, it will reach a new level in 2021, with consumers seeking immune health balance instead of just an immunity boost. Because of the frenzy of people looking to better their immune systems in 2020, certain supplements and therapies emerged that, unfortunately, had no science to back them.
Expect to see a shift from this to immuno-stabilization or immuno-balance. This will feature evidence-backed approaches to immune health, with metabolic health, the microbiome and personalized nutrition becoming crucial.
Related: 9 Natural Ways to Boost Immunity
3. Functional Wellness Designs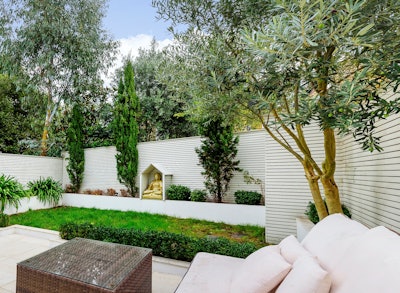 Get ready for a new "wellness architecture" sector to enter the wellness world in 2021 with many people learning the connection between built environment and physical health. This year, we'll see more attention paid to creating everyday spaces that can incite sacred moments that elevate people's consciousness and potential.
Some examples of these functional design moves that include circadian lighting, air purification, ancient revivals, thin places, nudge architecture and spiritual homes.
Related: 2021's Top 8 Wellness Spa Trends
4. Breathe Easy
An increasing number of studies from major universities like Harvard, Stanford and John Hopkins are providing science and data behind the importance of breathwork and how the way we breathe has profound effects on our mental and physical health and abilities.
Practitioners are bringing breathwork to larger audiences and pushing it into new territories including: rehabilitation, fitness, community building, chronic stress, PTSD and trauma relief. Expect to see breathwork parties in the not-to-distant future.
5. Self-Care Renaissance
As mentioned, wellness and health care will converge in 2021. Wellness is learning to lean into science, establish standards and hold itself accountable, while health care is beginning to borrow from the wellness playbook creating a more holistic, lifestyle-oriented approach. It's predicted that hospitals will take inspiration from five-star resorts, yoga studios will measure improved telomere length, and prescriptions may be coupled with hyper-personalized guides to optimal health.
"Medicine is realizing that its roots have come from wellness traditions, and the wellness community is recognizing that not all doctors are evil," says Dr. Kenneth R. Pelletier.
Related: Top 10 Nutrition Trends of 2021
6. Diversity and Inclusion
Diversity and inclusion have become a topic of note in the wellness industry. This trend argues that to generate substantive change, the wellness industry must recognize and address the false narrative that wellness is for affluent white people.
Going even further, the trend is about how the industry can add color to wellness by valuing Black consumers and wellness professionals, and understanding the different way that Black people actually experience wellness offerings and spaces, highlighting racial inequalities. Expect to see insights and illustrations on how companies are changing the wellness narrative and suggestions for how the wellness industry can add color to wellness. Wellness enterprises that value diversity, respect Black wellness and work to support more equitable access represent the future of wellness.
7. Hybrid Events
While we didn't have much of a choice when it came to attending events in 2020, it's predicted that the Zoom, fully virtual and hybrid events have blazed a new trail for the future.
This trend reinforces top-of-mind topics like health, safety and immunity and employs new protocols and technologies that mitigate risk in engaging ways. Looking toward the future, creativity is driving connection and how groups gather is taking a new and healthier approach.
Related: 9 Emerging Wellness Technologies
8. Cash Craze
Financial wellness is finding its voice. With transparency forever becoming more prominent, the current authenticity-craving culture that has been created is breaking the "money taboo" that stood tall for a long time.
This trend is turning the hush-hush, one-size-fits-all, cut-and-dry financial industry into one that's more human, empathetic and fun. This growing openness is being driven by a much larger mental health awakening. With money and finances being linked to anxiety, depression, high blood pressure, respiratory conditions and more, this trend is tackling the intersection between money and mental health.
In 2021 and beyond, expect to see the end of financial systems designed to profit from human failure and expect to see the start of financial wellness awakening.
Related: Breaking Down the Regenerative Travel Trend
9. Travel Reset
Travel came to almost a complete halt with the pandemic, which gave everyone time to stop and rethink travel for the better by correcting over-tourism, becoming more conscious of where their money goes and how to use the enormous power of tourism to sustain cultures and environments.
This trend is all about wellness travel, which will consist of a reset to make travel regenerative and to challenge over-tourism and correct under-tourism while embracing nature and putting a purpose on travel first.