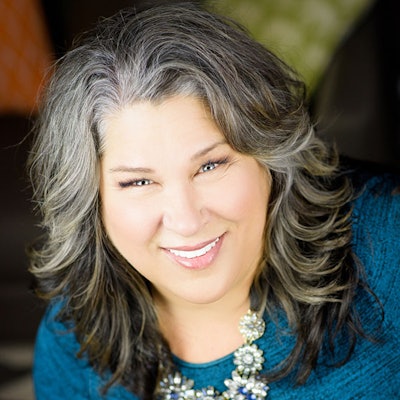 Salon owners have just a week until they hear expert advice on how to lead their business through the challenges currently sparking change across the industry. From May 5-7, delegates to the International SalonSpa Business Network (ISBN) at Bonita Springs, FL, will discover how reducing workplace drama could increase productivity to gain more than two hours every day, find out how to deal with the economic slowdown expected in 2019 and hear how to enhance creativity in their salons, spas and barbershops.
Many of the ISBN conference presentations will be broadcast live on ISBN Facebook for the benefit of the entire industry, with some additional speakers available only to members on the ISBN website.
One of the highlights will be global thought-leader and best-selling author Cy Wakeman, whose research reveals that more than 816 hours are lost to workplace drama each year, through inter-personal issues that lead to bickering and gossiping, or by staff bringing domestic problems into the salon. That figure could be even higher in beauty, she warns.
RELATED: Spa Pros Reveal Their Eco-Friendly Spa Strategies
'There is too much ego; individuals can't see beyond themselves to put things into perspective,' argues Cy, who has helped sharpen the focus on personal accountability with clients such as Facebook, Google, NASA and Pfizer. Her presentation is sponsored by Cosmoprof Direct Beauty Express. 'The cost of drama is huge, especially in creative industries like beauty. Achieving a more peaceful environment will lead to great employee engagement and output, as well as making it a nice place for customers.'
Cy is joining other top leadership experts at the ISBN conference, which this year will explore how to leverage the power of change to spark innovation and deliver rapid success in the face of disruption. Much of the advice shared will be posted to or broadcast on ISBN's Facebook page.
'Our aim is to share as much of the expertise and inspiration as possible, for the benefit of the whole industry, and we are grateful to both the keynotes and speakers for streaming their presentations real-time as well as our members who are always willing to share their ideas and initiatives,' said Valorie Tate, ISBN Executive Director. 'At ISBN we feel strongly that we need to work together to ensure all beauty entrepreneurs and leaders are able to cope with the disruptions we are facing, because everyone benefits if the industry prospers.'
RELATED: Green Spa Experts Share Their Eco-Friendly Methods for Saving the Environment
ISBN's 2019 conference will take place at the gorgeous Hyatt Regency Coconut Point, Bonita Springs, FL, on May 5-7 and is open to senior leaders of multi-location businesses. The hotel is famed as a retreat where guests can watch dolphins at the beach on a private island, play golf on its stunning green or connect with colleagues in contemporary meeting spaces. The conference opens with its traditional golf tournament or the option to take a catamaran cruise along Naples to meet fellow delegates at the conference.
About ISBN: The International SalonSpa Business Network (ISBN) represents the global voice for the multi-location salon and spa segment of the professional beauty industry. It comprises the full spectrum of the industry, high-end to value-priced, salons/spas with thousands of locations to those with two or three, corporate-owned to individually-owned, franchise companies and their franchisees. To be eligible for membership, applicants must own or operate 5 or more salons or spas and employ at least 50 licensed professionals; or own and operate 2 or more salons and spas that yield total gross sales of at least $3 million annually; or franchisors in the industry.