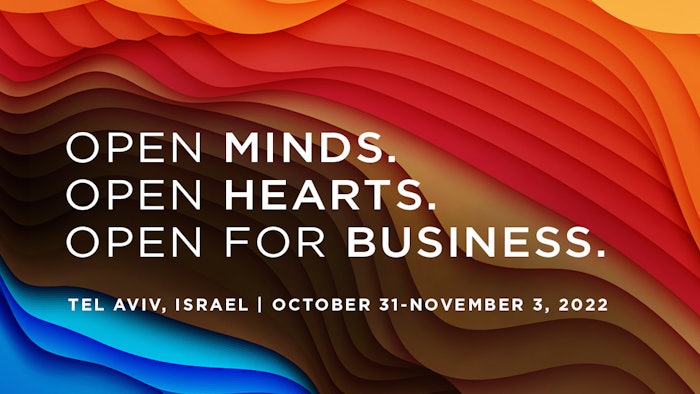 The Global Wellness Summit (GWS) revealed its full three-day agenda, with more than 30 keynotes and panels for this year's event on Oct. 31 to Nov. 3, 2022, in Tel Aviv, Israel. 
The Global Wellness Summit 2022 will gather a record number of professionals from the wellness, medical, scientific, tech, academic and investment worlds. Together, presenters and attendees will explore the future of wellness and preventive health. 
Related: Robert Hammond, President of Therme, Joins GWS Speaker Lineup
GWS 2022 Topics
Longevity
Travel, hospitality and spa
Health and wellness technology
Wellness real estate and communities
Beauty and wellness
Wellness, governments and policy
Faith
Investment and the wellness economy
The agenda illustrates a wellness industry with "unprecedented momentum, and with a future that is serious and science-backed, as well as more innovative and authentic." More than 350 entrepreneurs and leaders from 50 nations have already registered. 
"Third time's the charm! This journey to bring the GWS to Tel Aviv began in 2020, but the world had other ideas. It took chutzpah to bring this Summit to life, and the caliber and variety of speakers, the soulfulness and creativity, and the sheer breadth of content, confirm that we have delivered a powerful agenda," said Nancy Davis, GWS chief creative officer and executive director. "Getting to know the country, the people and the palpable energy that courses through Tel Aviv is something I want every delegate to feel. Producing a global gathering centered around wellness, at a time in the world when that's needed more than ever, is an honor and a responsibility."