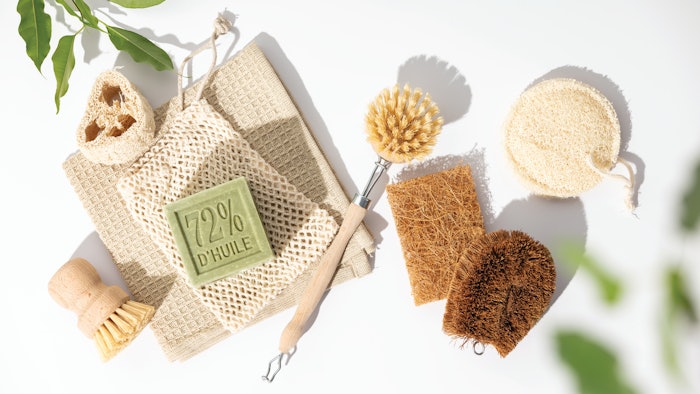 Over the past few years, companies around the world have been pledging their commitment to sustainability and to playing a role in making the world a better place. Sustainability is no longer a trend or a "nice-to-have" bonus. It is now a crucial component of most companies' business strategies, as there is a collective global movement toward creating a more eco-friendly and socially conscious future. Consumers are shopping more consciously and are actively thinking about the impact their purchases might have on the world. Businesses have become equally discerning, carefully assessing the practices of other organizations they partner or become affiliated with.
Although most people may be familiar with the term and are aware of the need to incorporate sustainable practices and values into their strategy and day-to-day operations, how to go about effectively doing so remains a challenge for many. It may seem daunting, but all businesses can begin their journey with small actions that can be implemented immediately. As April is Earth Month, we've rounded up some tips and inspiration to help you get started on your sustainability journey.
Understanding the Importance
Before implementing any new strategies or change, it's important to understand what sustainability is and how it is beneficial for your business and the world around us. Sustainability in business refers to the effect that companies have on the environment or society. Not only do sustainability initiatives contribute to making the world a better place, but they will also help your business succeed in the long run.
Green practices and sustainability initiatives are often associated with higher costs and intensified compliance requirements, but there are many long-term
benefits that usually outweigh immediate cost increases. For example, incorporating eco-friendly practices into your business can significantly boost your company's reputation and perception, or avert and mitigate potential crises. Having a purpose-driven business will help you stand out and set yourself apart from the competition, reaching more customers and encouraging them to choose your spa.
1. Rethink Your Strategy
The first step to incorporating sustainability is to reassess and rethink your business operations and strategy. Define what sustainability means to your spa and evaluate how you can adjust existing practices to become more sustainable. Think about your company's current missions and objectives. What problem(s) are you trying to solve, and why? A sustainable business strategy aims to positively impact or address a global issue, which can include climate change, pollution, decreasing natural resources and many more.
Continue reading our Digital Magazine for more steps and tips for how you can incorporate sustainability into your spa...
Amber McBain, vice president of marketing and communications at Éminence Organic Skin Care, is a sharp innovator with more than 15 years of marketing and communications experience. Continuously striving for improvement when it comes to customer experience modeling and brand management, McBain has spearheaded the company's marketing strategy for the most successful product launches in Éminence's history.