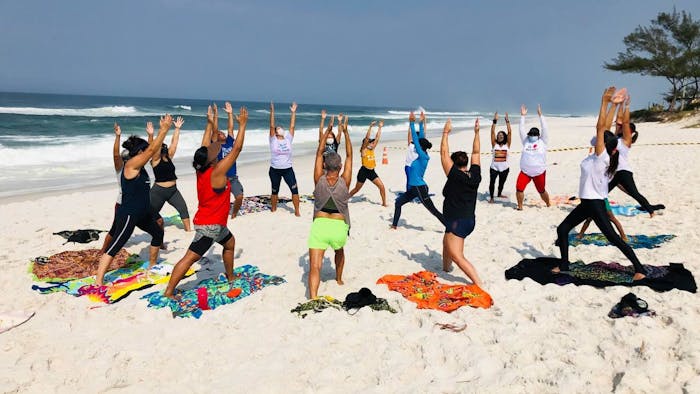 Courtesy of Figueira Arraial do Cabo - Brazil
The fifth Annual World Wellness Weekend, which took place September 17-19, 2021, successfully connected professionals in wellness, fitness, beauty, hospitality, holistic health and tourism, to create healthy activities across the world for locals and tourists to enjoy.
The three-day celebration was themed: Wellness For All. Thousands of events took place over the three-day period in 133 different countries, from Albania to Zimbabwe.
Participants took place in in-person, indoor and outdoor activities and workshops, organized by each of the 2,310 participating venues. For those who joined virtually, venues prepared 52 hours of online yoga sessions, fitness classes, guided relaxations, wellness tips and immersive 360° videos, available in English, Vietnamese, Spanish, Portuguese, Italian and French, and will soon be available on the World Wellness WebTV.
"Wellness is not just a decision you take to improve your mental and physical health: It is also an act of influence to inspire those around you to become the best version of themselves," says Jean-Guy de Gabriac, founder of World Wellness Weekend and international wellness advisor since 2001.