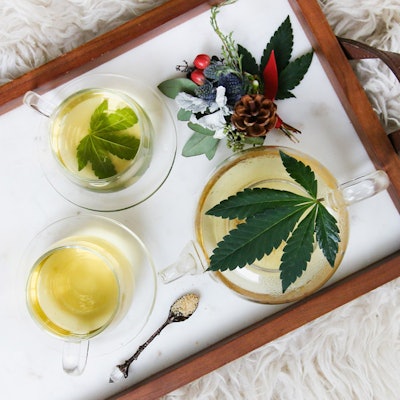 Color Up Therapeutics has launched its Cannabis Master Program for the Spa Professional, a first-of-its-kind online course for massage therapists and estheticians that's almost two decades in the making. Those who successfully complete the program will receive a certification from Color Up as a Cannabis Master.
"Set to become the gold standard for therapists everywhere, Color Up's Cannabis Master Program for the Spa Professional is the most comprehensive, in-depth cannabis education program available today," says Color Up co-owner and COO, Shauna Blanch, LMT, who's also a certified reiki master and yoga teacher. "Our team of estheticians, massage therapists, chemists and cannabis business professionals have been studying skin care and cannabis for more than 15 years. The Cannabis Master Program is a compilation of that research and learning."
RELATED: How CBD Fits Into Spa Services
The program kicks off with two tracks—one for massage therapists/body workers and one for estheticians. There are a total of 15 lectures, with topics including:
• The Endocannabinoid System: An In-Depth Look
• The Magic of Cannabinoids
• Healing From the Inside Out
• The Science of the Skin
• Give Yourself a Raise: Retail Selling
The course was designed as "a full university" for spa pros and at-home users. "Bringing CBD skin care and body care into a spa practice is much more than a trend; it's a comprehensive approach to functional healing for body, mind and spirit," explains Color Up vice president of education, Emily Davis, LE. "CBD is more dynamic than many ingredients that are generally used in skincare and massage products, because it is communicating with our body's main regulatory system: our endocannabinoid system. For this reason, education is very important for the provider."
RELATED: Integrating Cannabis and Hemp-Based Products into Spa Treatments
Over the past year, Color Up has brought on more than 1,500 professional accounts including spas, estheticians and massage therapists; the company created a comprehensive training program to educate its partners, and is currently working with esthetics and massage schools as they incorporate cannabis education and products into their curriculums, as well. "If we can educate our professionals, they can broaden the community more than we ever could alone. The Cannabis Master Program provides the information needed to not only offer CBD in a professional setting, but to become a cannabis expert," says Blanch.