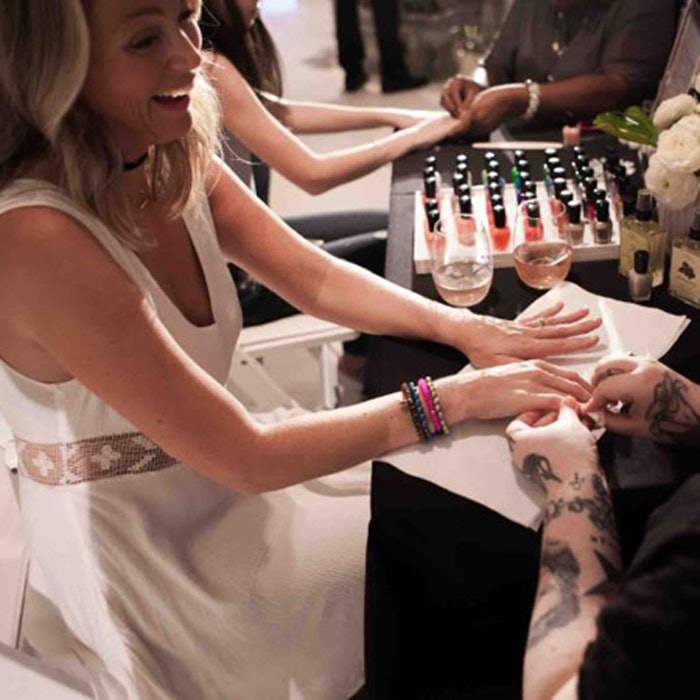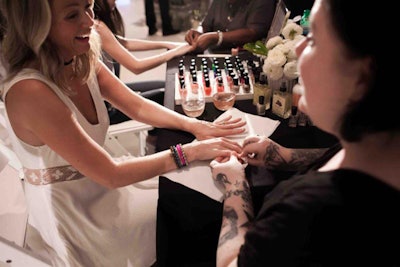 VIPs, models and influencers received hand & nail treatments and gift bags containing Rainbow Road Body Cream & Quinsyberry Botanical Body Oil.
FarmHouse Fresh announces that it sponsored the glamorous Next Artists Beauty Lounge, which took place on Sept. 10, 2016 at 404 NYC in partnership with FTL Moda and Fashion Week Online.
"We are so excited to have sponsored this exquisite beauty lounge which welcomed New York's top fashion and beauty industry insiders and influencers," states Shannon McLinden, CEO of FarmHouse Fresh.
Over 100 guests, along with editors and fashion designers, experienced an array of pampering services including manicures, haircuts, blowouts, makeup application, eyebrow grooming, facials, and chair massage–provided by talented artists while indulging on a glass of champagne. At each makeup station, guests experienced FarmHouse Fresh's bestselling Whoopie! Body Cream, Citrine Beach Body Milk, and Plum Chiffon Balm.
FarmHouse Fresh is an award-winning line of professional bath, body and facial care products repeatedly voted by spa professionals as one of the top all natural body care lines.