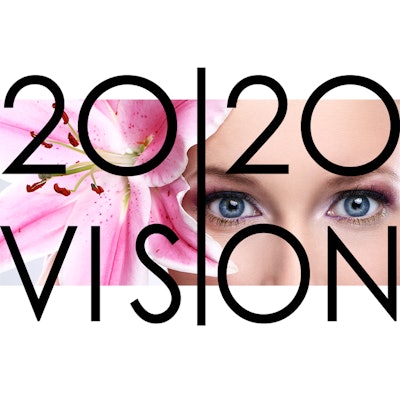 The online subscription promotes visual awareness of trouble spots on head, skin and nails.
Although May is Melanoma Awareness Month, every day of every month should be important to beauty professionals. Trained eyes save lives!! No one comes closer to the skin than hairdressers, nail technicians, and estheticians, and it's the mission of Eyes on Cancer to ensure that they are paying attention to identify early-stage skin cancer. The nonprofit offers an online subscription system for individuals, salons, and schools for a nominal monthly fee. The training is also available in Spanish, capturing the interest of many bilingual salons across the country, in Mexico and throughout South America.
RELATED: Offering Spa Services to Clients Affected by Cancer
"Identifying skin cancer in an early stage dramatically improves the prognosis," explained Jeanne Braa Foster, a retired platform artist for Paul Mitchell who with her husband Dr. Dean Foster started the foundation in 2014 after he was diagnosed with prostate cancer. "Melanoma has increased 300 percent in recent years, with more than 3.5 million new skin cancer cases diagnosed each year. Our course focuses on visual awareness because beauty professionals are visual people. That's how they learn. And that's why they are perfect partners to their clients in spotting that pesky six percent of melanomas that are found, and often found too late, on the back of the head."
A one-time fee of $10 allows beauty professionals access to the online course and become an Eyes on Cancer Ambassador. There is also an option to become a "Hero Salon," allowing unlimited access to the online content for a monthly fee of $20. There are no additional costs if new programs/content is added, and there are no restrictions to the number of times the site or content is accessed/viewed. It's the Foster's hope that by 2020, they will have trained 20,000 beauty professionals.
RELATED: Choosing the Right Sun Care for Your Clients
Early detection often makes a difference between cure and no cure. Moving forward, the Fosters plan to partner with beauty brands in an effort to increase awareness across all segments of the industry through their educational teams and reps. The brand push will increase exposure and recognition of the program as well as add support from a broader level of participation. Ultimately that's the goal of Eyes on Cancer: the more beauty professionals trained equates to more lives saved.