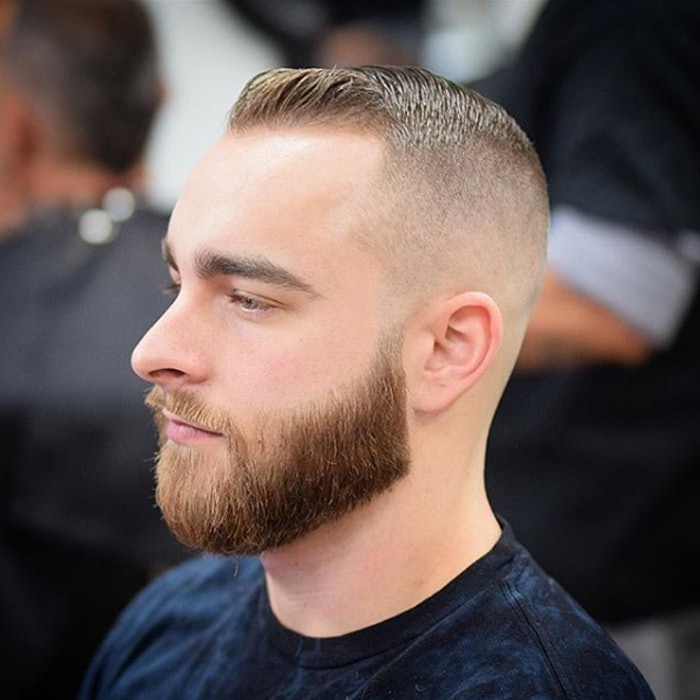 Barber experts share tips and advice, and name their go-to pro products for men's grooming.
Alan Beak of Ruger Barbers in Manchester, England, cites the company's own Ruger brand as his top choice for styling and beard maintenance.
"My favorite clipper is my Cordless envy LI. I love the weight of this tool and the freedom of moving around without cords in my way. It has a powerful rotary motor, which is ideal for cutting clipper over comb on dry/wet hair," says Sean Casey, TwinCutZ CEO.
"When blow drying to achieve height and volume I like to use a vent brush. It's important to pull out and blow dry up to achieve extra height in the fringe," says Casey. "To finish the style my favorite product is 'material' from Paul Mitchell MITCH men's line for a matte finish. For hair separation and extra texture I will add Paul Mitchell Tea Tree Shaping Cream."
"I use I use nothing but Maestro's Classic Beard Butter and Beard Wash," says barber educator Philip Joseph.
Be sure to follow Alan, Sean, Philip and our sister magazine Man the Mag on Instagram to see more men's grooming photos!