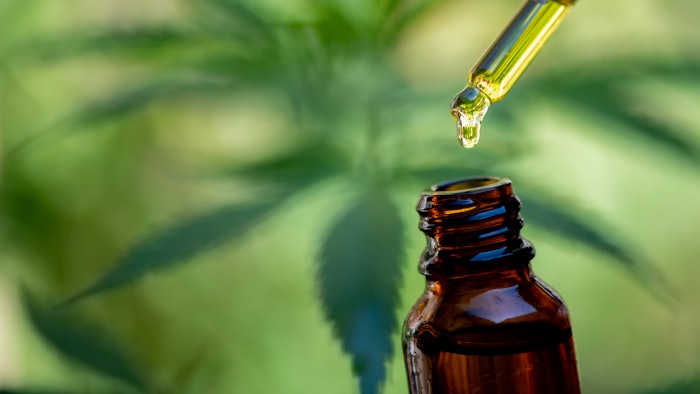 Apex Labs CBD has launched Pico IV, a CBD isolate for intravenous (IV) therapy. The team at Apex Labs CBD was able to reduce the size of the CBD molecule to make it both water-soluble and small enough to pass through a sterile filter, making it safe for intravenous use. This first-of-its-kind sterile CBD solution can bring the many benefits of cannabidiol and the hemp world to IV therapy clinics across the country and complement a variety of functional or regenerative medicine offerings.
Related: 5 Ways to Use IV Therapy for Migraine Relief
The IV hydration therapy market has experienced tremendous growth in the last decade and is projected to continue growing over the coming years, according to Apex Labs CBD. The therapy offers an easy way to deliver nutrients and hydration directly into the bloodstream. Some of the most popular IV therapy treatments target skin care concerns, hangover remedies and overall health and wellness. Pico IV offers the opportunity to supplement these treatments with the unique benefits of CBD.
The desire for a CBD intravenous solution has been present for years, as other methods of CBD usage, like ingestion, topical or sublingual, don't offer the same levels of system absorption as an IV solution. However, because the CBD molecule was too large to pass through a sterile filtration process, it would result in a non-sterile product, according to the company. While recent developments in technology led to water-soluble CBD, and more recently, nanoemulsions, the team at Apex Labs CBD created patent-pending technology that reduced the molecule size even further down to the size of a picometer, allowing for a sterile filtration process and maximum system absorptions.
Pico IV is currently only available to licensed IV therapy providers for online purchase after member registration. Each sterile vial has 50ml infused with approximately 200mg of CBD, or cannabidiol, and provides 4 doses at 50mg per dose.
"We were incredibly excited to be able to bring this product to the market," said Joe Young, CEO and co-founder of Apex Labs CBD. "Not only is it the merging of two really significant markets in the wellness industry, but it also represents how much potential there is when combining the power of science with one of nature's greatest gifts. We're proud to offer a new way for people to experience CBD."
Robert Myer, owner of California Ag Labs, a third-party testing facility, that evaluated the CBD product for safety, said, "I am so thrilled for this development in the hemp world. I'm a long-time believer in the power of CBD and how it helps the body, naturally. To see this product realized is a dream come true. I believe it will open new doors for people to experience the benefits of CBD for themselves. And that's what we want, to make the best quality CBD more accessible to everyone."