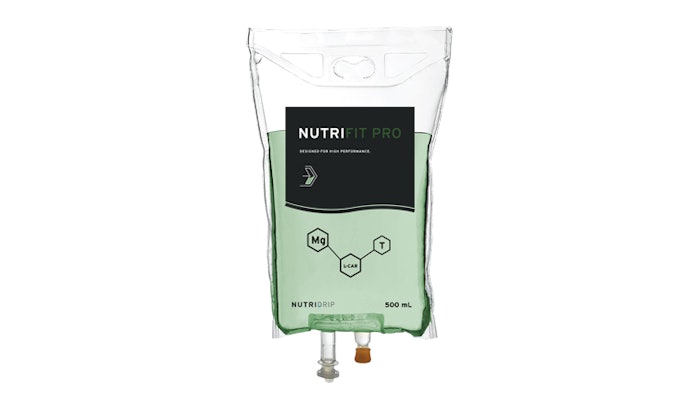 Courtesy of NutriDrip
The Equinox Hotel has partnered with NutriDrip to offer IV vitamin drip therapy poolside to guests staying at the Hudson Yards location. IV therapy is increasingly popular, thanks to its reputation for delivering increased energy, reduced inflammation, good hydration and glowing skin. 
Related: 3 Spas Offering IV Therapy Treatments
The Equinox NutriDrip menu includes pre-workout energy boosts, a vitamin cocktail for muscle recovery, immunity support and more. Each location has nurses on site to oversee the IV therapy and help guests select the ideal option for their needs.
Equinox NutriDrip IV Therapy is also available at the East 74th Street location, and the company is planning on offering the modality at its other locations across the country.