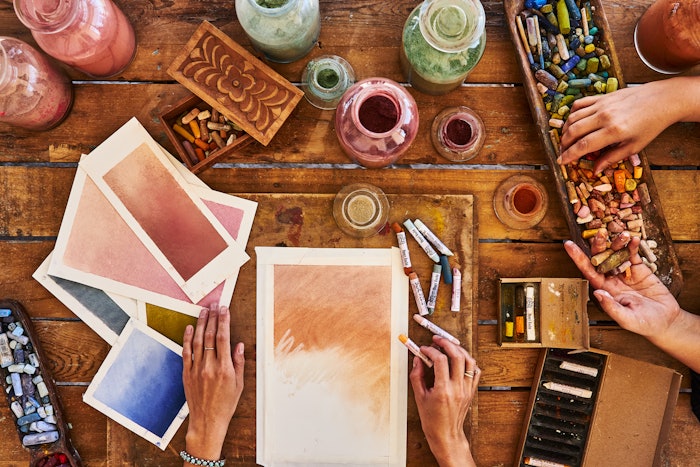 Courtesy of Bishop's Lodge, Auberge Resorts Collection
Unconventional and unique wellness therapies are becoming the norm, with plenty of properties finding inspiration in their natural surroundings and guests' preferences. Check out these five properties that are offering new and fun wellness experiences.
1. Horse Psychology Experience
The JL Bar Ranch, Resort & Spa in Sonora, TX, has introduced a Horse Psychology Experience for its guests and locals. Led by the ranch and resort's equine experts Jon Joseph and Sydney Béïque, guests can learn about the basics of horse behavior, horse psychology and how to be comfortable around them. This provides guests with a deeper appreciation for the animals.
2. Embrace the Aloha Spirit
 Aloha ambassador Healani Kimitete Ah-Mow is a Hawaiian native and has dedicated her life to sharing traditions from the Hawaiian culture with residents and guests. Guests at both Mauna Kea Beach Hotel and The Westin Hapuna Beach Resort can join Healani for a  transformative E Ala E sunrise ceremony, which allows visitors to give thanks to Mauna Kea mountain and the sea, setting the tone for a grounded and restorative day. Healani leads guests in a melodic Hawaiian chant, welcoming the sun, and guides them as they wade in the water and set intentions for the day. 
3. Recover Like a QB
Recover Like a QB at the Fairmont Spa Century Plaza in Los Angeles is designed to support the recovery needs of the athlete in everyone. The deep tissue sports massage relaxes tense muscles by combining Natura Bisse Fitness Oil and Hyperice recovery tools, including the Hypervolt and Normatec pants, which utilize dynamic air compression with a patented pulse massage pattern. The goal is to maximize muscle recovery, minimize downtime after training, reduce the likelihood of injury, and prime the body and mind to function optimally. 
4. Upgrade Your Life
Upgrade Labs, located on the Pool Level of The Beverly Hilton, is a health and fitness retreat offering more than 15 customized high-tech experiences for the brain and body. The retreat was designed as an escape from the outside world, equipped with infrared saunas, cryotherapy and more. Guests can enjoy strength and recovery technologies designed to boost energy, trim the body, rejuvenate the appearance and amplify brain power.
5. Healing Arts
Bishop's Lodge, Auberge Resorts Collection teaches guests new skills, helps them express their creativity and encourages them to exercise mindfulness in the present moment—thereby improving overall well-being. Offerings include calligraphy, an introspective spiritual practice in Zen Buddhism, as well as Wild Reclaimed Earth Mosaics + Walking Meditation, Introduction to Pastels, Seed Lineage, Painting at the Stables, Alfresco Art Classes and the Art of Storytelling & Journaling.