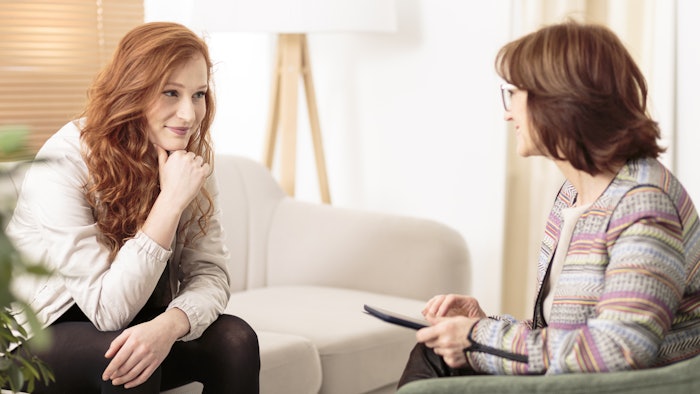 Miraval Resorts & Spas is continuing and expanding its collaboration with the National Alliance on Mental Illness (NAMI). The two organizations are developing information and programs to help care for Miraval staff, so they can explore the connections of the body and mind in the workplace. 
Related: How to Support Your Staff's Mental Health
Most recently, Miraval and NAMI began a virtual event series called Workplace Wellness, which is designed to ensure Miraval Colleagues are armed with the tools to mindfully navigate the workplace, foster self-care and break the stigma of mental illness. The virtual one hour sessions started in May 2022 and are available for staff to reference throughout their wellness journey. 
In celebration of World Mental Health Day on Oct. 10, 2022, Hyatt colleagues heard from NAMI chief development officer, Jessica Edwards, for two panels discussing wellness with a broader global audience.
In early 2023, Miraval Austin will host a training session and retreat with CEO Daniel H. Gillison, Jr.; chief medical officer Dr. Ken Duckworth; and the NAMI HelpLine team. This experience will provide the members of the NAMI HelpLine with essential training and education for their work while giving them an opportunity to recharge and practice self-care.
This is the second year of the Miraval/NAMI collaboration, which launched in 2021 with guest and colleague events, and a multi-part video series of soundscapes and meditations hosted on NAMI's Hearts+Minds website. The alliance made Miraval specialists and tools accessible to NAMI's worldwide audience, expanding its ability to care for individuals as they navigate their wellness journeys. 
"We've always taught our guests that balance is not something you find, it is something you create and through our renewed collaboration with NAMI, we are giving our colleagues the tools they need to create a life in balance," said Susan Santiago, head of Miraval Resorts & Spas. "Together, we plan to develop resources that guide Miraval colleagues as they elevate their mental well-being and support them as they make wellness a way of life."
The program provides resources that promote the importance of holistic well-being through caring for one's mental health.