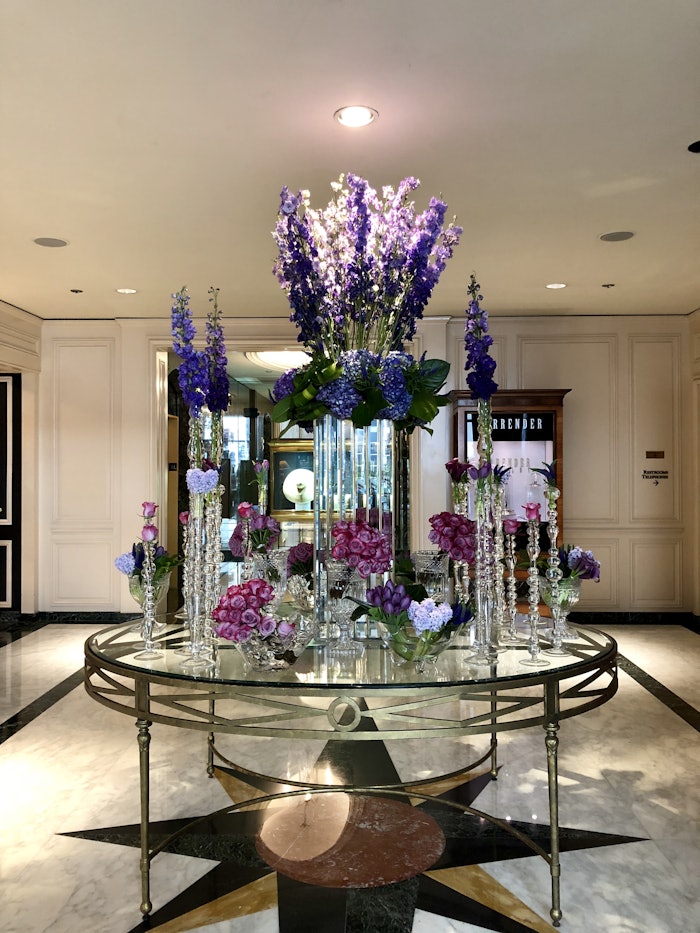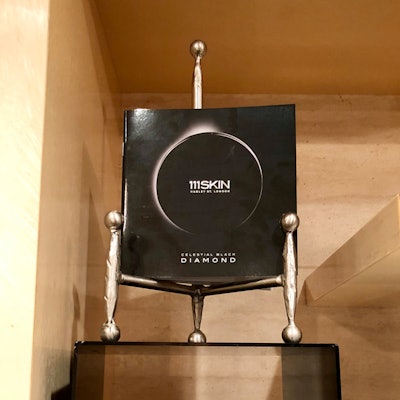 I've had a pretty travel-heavy year, somehow managing to visit Alabama and then Florida just a month apart. And I now know firsthand that going from dry, 70-degree California to the warmer, much more humid South and back—twice!—wreaks havoc on my skin. Luckily, I had the opportunity to give my complexion some serious R&R in Beverly Hills, thanks to The Spa at Beverly Wilshire, a Four Seasons Hotel and its Celestial Black Diamond HydraFacial.
It was my first visit to this spa, and upon entering I immediately noticed the "jewel box" motif—artfully placed gems and stones splash spa spaces with delicate color and lend an extra sense of luxury to the gorgeous decor. My esthetician, Gillian, greeted me and led me to the women's locker room where I donned the most comfortable robe I've ever worn—that luxe theme was definitely not just for show, and I knew I was in for a real treat.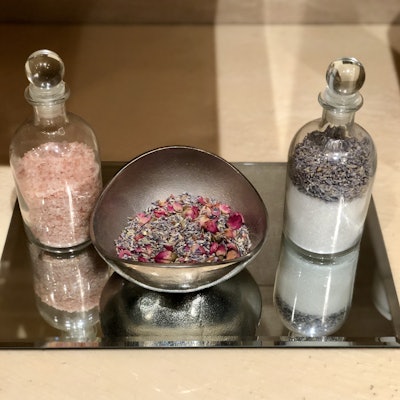 RELATED: A Spa Day at Spa Lé La in Studio City, California
After a few minutes to myself in the comfy, candle-lit lounge, it was time to head to the treatment room and give my skin some much-needed nourishment. The service began with a gentle cleanse, followed by lymphatic drainage. Although I already knew it would help detoxify my skin from within, I was pleasantly surprised to find that the device's gentle suction paired with Gillian's sweeping motions felt like a mini face and neck massage, which set a relaxing tone for the facial.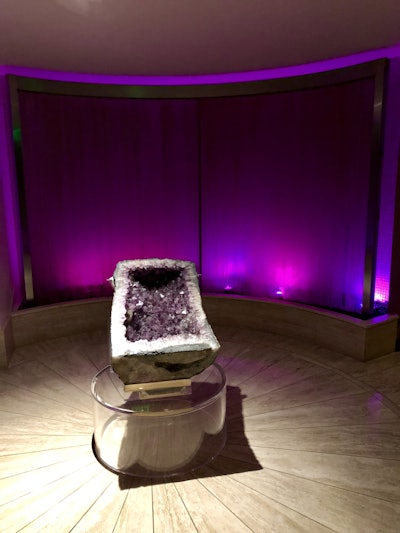 Now we could get into the nitty-gritty, literally. Gillian performed an exfoliating HydraFacial, followed by a salicylic and glycolic acid peel. After that, extractions were easy, and the subsequent application of a mesh cloth—infused with cooling, calming antioxidants—and blue LED light therapy banished even the slightest hint of inflammation.
Next, I received NuFACE microcurrent with collagen gel to help lift and contour my facial muscles, followed by some extra-special add-ons that Gillian picked just for me: diamond undereye gels and a rejuvenating nano-gold sheet mask. While the masks did their work, she massaged my arms, hands and feet (an add-on as well) with 111 SKIN's Healing Body Oil Restore and Celestial Black Diamond Retinol Body Oil—perfect for those rough patches on my upper arms.
RELATED: My First Botox Experience at Blue Medi Spa
After removing the masks, Gillian administered a decadent myofascial face massage, followed by a replenishing antioxidant HydraFacial. Finally, she layered on serums from 111 SKIN's Celestial Black Diamond line, which features skin-firming peptides, detoxifying and hydrating NAC Y², and ReGeniStem to brighten and even out tone.
One last swipe of SPF, and I was ready to go. My post-travel skin was visibly grateful, and I was still glowing a week later!
—by Laura Waldon