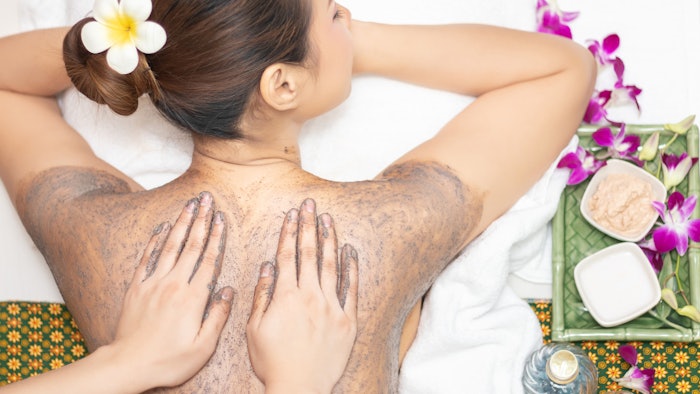 As every professional knows, the spa and wellness industry is constantly shifting and evolving. At Salt Spa at The Reeds at Shelter Haven in Stone Harbor, New Jersey, we've most recently seen an increased client interest in integrated wellness, with self-care becoming a priority for many. Across the industry, we're also seeing a rise in services that refresh and revitalize the mind, body and spirit, in addition to those classic treatments that enhance beauty and provide relaxation.
Enter rasul mud: This mineral-rich ingredient is a component of a unique wellness tradition that harkens back to ancient times. While the exact origins of therapeutic muds are not entirely clear, we know that they have a rich history. Muds have been used by many different societies for a variety of purposes. Ancient Arabians used rasul muds regularly for ritual cleansing, as clean skin correlated with having a clean body, mind and soul in their culture. In ancient Egypt, it's said that Cleopatra herself enjoyed the immense benefits of the Dead Sea and the unique mineral properties held within. Indeed, many historians believe we owe the origination of spas to the famed queen, who set up her own spa on the shores of the renowned salt lake. Cleopatra would use the salts to exfoliate her body, and mineral-rich mud would be incorporated in body wraps to keep her skin looking young and healthy.
Although the muds used may vary, spas around the world now perform rasul mud rituals in a very similar way—with stunning results.
Lea Gorodesky is the manager of Salt Spa at the Reeds at Shelter Haven in Stone Harbor, New Jersey, and was instrumental in the opening of this boutique destination spa. She spearheaded the pre-opening team, consulting on design, thematic strategy and therapist selection for what is quickly becoming one of the East Coast's top destinations.
Continue Reading to learn more about the body benefits of Rasul Mud and how you can use it in your practice in our Digital Magazine...