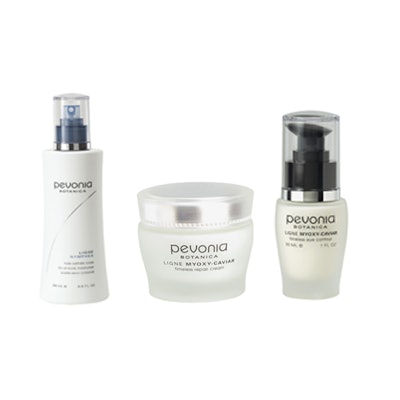 NYC-based celebrity makeup artist, Alexis Frank, has been utilizing Pevonia's line of natural and botanical skincare products in several of her upcoming projects. She recently used Pevonia on the set of The Daily Show with Trevor Noah, which airs nightly on Comedy Central. Frank, who has been working in the industry for numerous years, has built up a strong social following with close to12k followers on her Instagram account, in which she has featured Pevonia in numerous posts.
Alexis also used Pevonia on popular comedian, Pete Davidson during promos for his upcoming Comedy Central show, SMD. Davidson then posted a photo of one of his guests, Justin Bieber, sitting in Alexis' makeup chair during a promo for the new show.
"The secret weapon to my clients hydrated skin is very simple, Myoxy-Caviar Timeless Repair Cream and Moxy-Caviar Timeless Eye Contour. I've tried thousands of moisturizers and eye creams and I always come back to Pevonia. Pevonia leaves your complexion softer, hydrated and healthy looking. Every time I use it on a client, their makeup always comes out flawlessly", says Alexis.
Lastly, Pevonia was used during her shoot for the Brooks Brothers' campaign. "I'm absolutely obsessed with the Dry Oil Body Moisturizer. I mix that in with regular body cream whenever any skin is showing on set."
Save