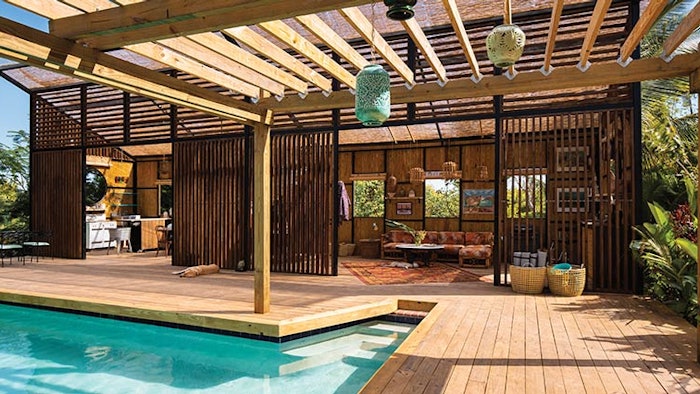 Located on the island Vieques off the coast of Puerto Rico, Finca Victoria recently transformed from hotel to Ayurvedic retreat, a decision made by the hotel's owner, designer and hotelier Sylvia De Marco, after having watched guests extend their stays to detox and restore their bodies and spirits in a more meaningful way. The property rests on top of a hill, surrounded by the area's lush vegetation and with stunning views of sunrise and sunset, as well as a sky full of stars. Each room has its own special design, incorporating upcycled furniture from the area and locally made art.
The property provides guests with whole health Ayurvedic packages and treatments, including consultations and education, cooking classes, herbology workshops and an Ayurvedic kitchen that uses produce from the hotel's own garden. Residency packages of two weeks or more are available and include daily yoga, vegan breakfast and an in-room kitchenette setup so the guests can cook during their stay.
Body treatments and specialized massages take place in the property's Casa Botanica Ayurvedic Wellness Center, which has two treatment beds and a balcony, with an antique bathtub for therapeutic herbal soaks. In addition to Swedish and deep tissue modalities, the center offers abhyanga massage and shirodhara treatments, as well as other bodywork and add-ons including craniosacral therapy and reflexology.
Continue reading about how this spa transformed into an ayurvedic retreat in our Digital Magazine...