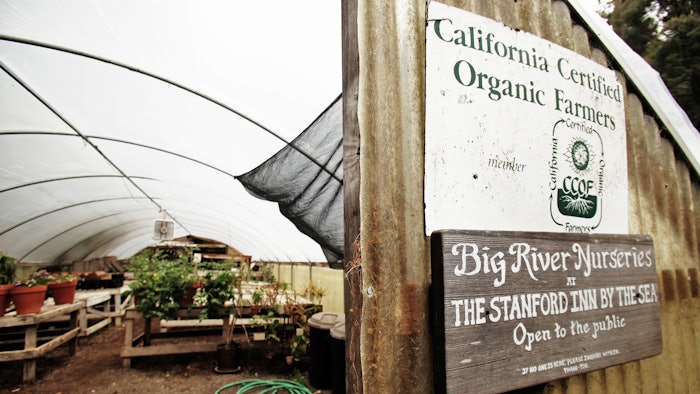 [Courtesy of Stanford Inn]
Sustainability is at the forefront of guests' and spa pros' minds, with the importance of eco-conscious operations and natural products more prominent and clear than ever. The Stanford Inn by the Sea, a luxury vegan eco-resort overlooking California's Mendocino coast, executes a comprehensive sustainability plan that ranges from sourcing natural materials and growing organic ingredients to providing education programs that help share the Inn's wealth of knowledge in sustainable practices.
Related: 6 Sustainability Trends Shaking Up Natural Cosmetics in 2023
The Stanford Inn works to reduce its carbon footprint through recycling efforts, the use of sustainable materials and its vegan cuisine. The Inn uses biodiesel in equipment and vehicles that can use the fuel and has ten EV charging stations with plans to add more charging stations, according to founder and owner Jeff Stanford. The Inn buys geothermal power and uses materials that reduce the need for LP gas for drying.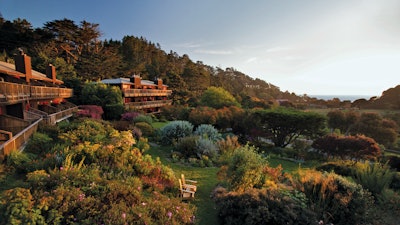 The Stanford Inn has on-site organic gardens and the vegan menu reflects that, focusing on whole plants rather than ersatz meats, cheeses or processed substitutes. 
"We avoid using processed foods – (we) make most of our own cheeses from whole nuts and seeds and reduced or eliminated plant oils in our dishes, except for a treat, such as a scone," Stanford said. "Our focus is to use the whole foods with which we and our microbiome evolved to assure vibrant physical and mental health."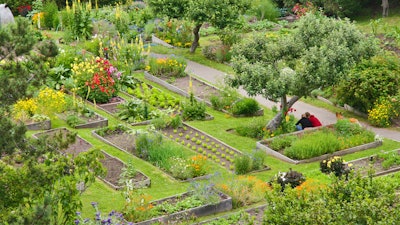 The Inn offers cooking classes that range from beginner courses to more focused courses on plant-based dishes, including cheeses, sauces, soups and entrees. The beginner course offers the basics of whole plant-based cooking and includes a handout with recipes for everyday meals.
There are also courses in organic gardening and farming, including a garden training program in partnership with John Jeavons and Ecology Action of the Mid Peninsula. This program trains international farmers on the principles of calorie and carbon-based farming so they can bring the education back to their home countries.
"The site of our farm was known as the China Gardens for the Chinese who farmed the land in small plots, producing food for lumbermen before 1900," Stanford said. "In 1985, deciding how to landscape the property, we chose not to. Rather we created a farm to provide ingredients for the restaurant we were planning."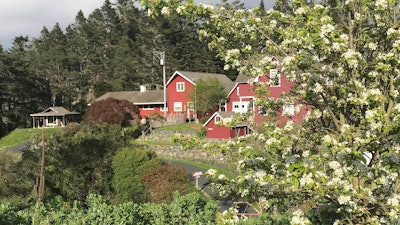 The Stanford Inn operates the Environmental Leadership Field School to share education on sustainable practices, including knowledge on soil, gardening, food production and preparation.
"This program is primarily open to undergraduate students who have a passion for creating sustainable programs. Participants have come from institutions from around the United States – from small liberal arts colleges to major universities including Beloit College, Goucher College, UC Berkeley, Santa Clara University, Yale and more."
The Stanford Inn By The Sea also offers yoga, creative playshops, outrigger canoes and complimentary mountain bikes.