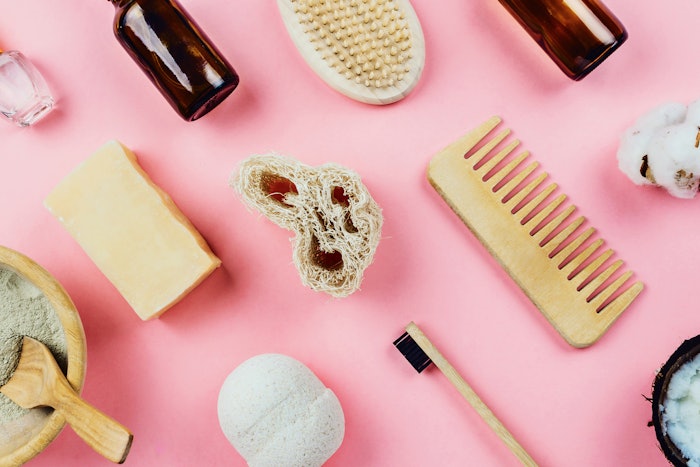 As 2022 comes to a close, and 2023 commences, the beauty industry has observed a shift towards sustainable practices and natural products. Novi Connect, a platform for brands to develop clean and transparent beauty products, shared the positive trends and benchmarks that have emerged in the last year, and will continue in the coming year. 
The six compiled trends to achieve this year focus on sustainable products, an increase in climate-positive conversations and products, circular economy and zero waste, accelerated digital transformation, and a greater emphasis on supply chain stability and customer experience. 
Related: 6 Factors Clients Consider When Purchasing Products
1. More Sustainability & Transparency
Companies desire to be transparent and connect with their consumers on the common goal of doing better for the planet on multiple fronts, not just environmentally, but through philanthropic endeavors, DEI and more. Many companies incorporate their sustainability reports and practices on their websites to share their progress, gaining consumer confidence and inspiring other companies to follow suit.
2. Increase in Climate Positive Conversations & Products
The cosmetics industry has been dramatically impacted as the environment comes to the forefront of nationwide discussion. The consumer-driven move to sustainable packaging and product is critical: NielsenIQ and FMI report that 72% of consumers consider transparency from brands and manufacturers. For beauty, this means the push toward sourcing ingredients that respect the ecosystem's environmental impact when sourcing ingredients.
3. A Circular Economy & Zero Waste
The recent emphasis on brands creating a circular system in product development is crucial to cut down on the vast amounts of waste that the beauty industry has traditionally contributed to the planet. It's a system based on using recycled products repeatedly, so recycled material is the input or start of a product, avoiding waste. This is a divergence from the traditional linear economy where a beauty product would start from raw material, then packaging and leftover products would be thrown away after use. The development of upcycled products, refill opportunities, and more are readily coming to market to work toward zero waste and end-of-life management.
4. Accelerated Digital Transformation 
Digital technologies transform traditional business procedures into digital services, reshaping how entire markets do business and how businesses deliver value to customers. This shift to increased digital practices within beauty brands will continue to grow in 2023.  
Related: 4 Things to Know About Sustainability in the Spa Industry
5. Focus on Supply Chain Security & Stability
The impact in the last two years of supply chain disruption was felt worldwide, leading to shortages, inflation, factory closures and other adverse outcomes. As a result, for companies to survive, they must focus on the security and resilience of their supply chain by creating multiple sourcing strategies for critical materials, sourcing ingredients regionally and other creative options.
6. Premium on the Customer Experience
Investing in the customer experience in the coming year is vital for market share and growth. According to McKinsey & Company's "State of Customer Care 2022" report, improving customer experience is the fastest-growing priority. The key is to deliver a personalized experience across the entire customer interaction.