Mii amo in Sedona, Arizona
The Happiness Factor: How to Be Happy No Matter What!
In the heart of one of the most spectacular natural settings on earth, Mii amo combines the mystique of Sedona's red rocks and Native American tradition to promote wellness with mind, body and spiritual therapies. Participants can choose a four- or seven-night Journey based on Kirk Wilkinson's international best-selling book of the same title. Led by Wilkinson, the retreat will help guide guests to open their hearts, foster a sense of optimism, identify natural gifts and talents, be inspired to overcome adversity and transform their lives into ones of satisfaction and joy. The event will take place August 12-16, 2018, and August 12-19, 2018.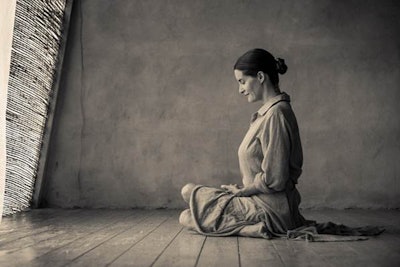 COMO Shambhala in Bali
Retreat and Experience the Well of Grace with Elena Brower.
Change is something we promise ourselves regularly, yet life tends to interfere: daily demands can quickly overwhelm the best of intentions. The peaceful COMO Shambhala at COMO Parrot Cay is providing a solution by hosting its Well of Grace Retreat. 
Taking place November 4 to 10, 2018, the experience will be led by renowned yoga instructor Elena Brower and will consist of guided yoga sequences and meditation with a focus on mindfulness and self-discovery—the ultimate way to inspire positive lifestyle changes. Participants will also enjoy spa treatments and plenty of leisure time.

RELATED: Crystal Therapies Are Paving a New Path to Tranquility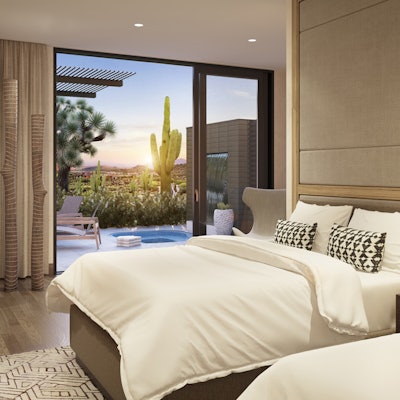 Miraval Arizona in Tucson, Arizona
Spiritual Full and New Moon Summer Programming.
Featuring restorative workshops such as Crystal Energy Recharge, Full Moon Gong Bath, Celestial Yoga and Zodiac Stargazing, the full and new moon curriculum is designed to harness the healing powers of the moon cycles for a truly transformative experience.
RELATED: Sleep Deprivation and How To Prevent It
The full and new moon curriculum also includes: 
Celestial Journey with Energy Alchemist: Guests will tap into their spirit with Nicola Behrman, energy alchemist and spiritual sage.

Sundown Boga Fit: While the sun sets in the background, participants will blend yoga and Pilates on a floating mat in the pool to challenge their balance and core.

Twilight Zip Line: Overlooking the unforgettable sunset behind the mountains, guests will glide across the Sonoran landscape.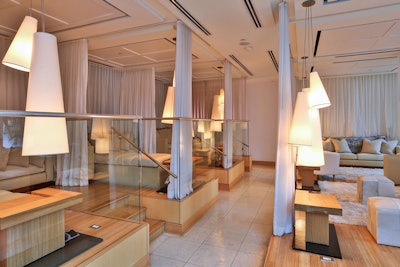 The Ritz-Carlton Bal Harbour in Miami
Restore and Recharge Wellness Package.
This two-day experience features a curated nutrition plan designed for each guest, one-on-one guided moonlit meditation to energize the spirit, a daily fitness class at the property's exhale Bal Harbour, a daily spa treatment (one Flow Massage and one Power Facial), and an Ultimate Bath Experience overlooking the Atlantic Ocean. 
RELATED: How to Make Meditation a Part of Your Spa Menu
Participants can also book a private cooking class to learn about dishes for their specific needs, so they can extend their wellness routine at home.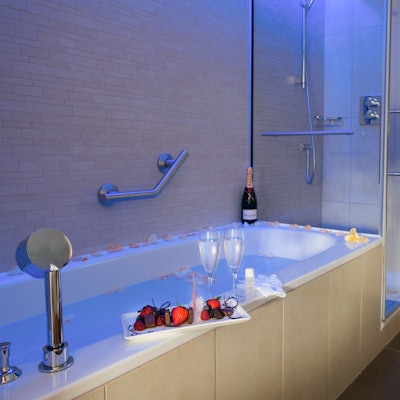 Sheraton Grand Hotel & Spa in Edinburgh, Scotland

Multi-Sensory Bath Menu for Time-Poor Travelers.
The bespoke Soak Your Senses menu was launched for those hotel guests who didn't have time to visit the hotel's award-winning spa. This upgrade is comprised of an indulgent 20-minute bath experience (Relaxed, Energized, Focused, Inspired, Calm and Centered, or Revived) that allows guests to relax and recharge from the comfort of their room. It includes specially chosen bath oils, a freshly brewed pot of herbal tea and an exfoliating wash glove. For the ultimate therapeutic ambience, guests are instructed to activate their bathroom's color-changing mood lights and are given music recommendations to play through the bathroom's in-built speakers.