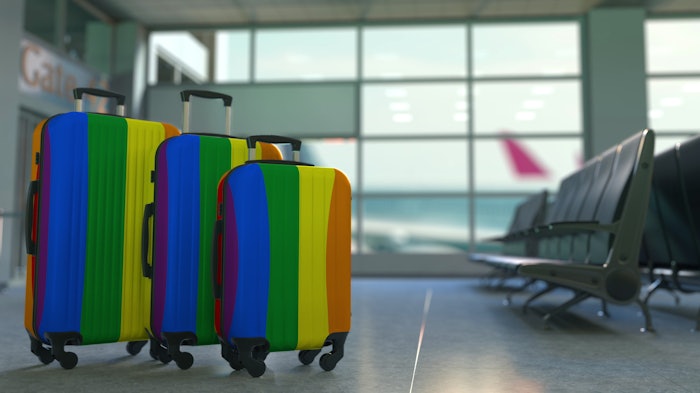 Digital travel platform Booking.com recently released travel data that revealed the challenges LGBTQ+ travelers face, as well as how destinations can combat this by being more inclusive and welcoming. The research looked at data from LGBTQ+ travelers across 25 countries around the world, highlighting concerns and travel preferences, as well as past stay experiences. 
For instance, 83% of Canadian LGBTQ+ travelers reported less-than-welcoming or uncomfortable experiences. More than half (61%) of Canadian LGBTQ+ travelers reported discrimination, such as stereotyping, being stared at, laughed at or verbally abused by other travelers and/or locals.
Other key findings include:
69% of Canadian LGBTQ+ travelers say that being part of the community impacts their planning decisions
68% report they consider their safety and well-being
55% of the Canadian LGBTQ+ community feel that their ideal destinations have been affected by being part of the community
57% say it impacts the activities they participate in
The data revealed some positives as well:
87% of Canadian LGBTQ+ travelers said the majority of their experiences have been welcoming
82% say they have the confidence to explore the destinations they want to visit
33% of Canadian LGBTQ+ travelers have had friendly and informative correspondence with properties before their arrival, with 29% being offered guidance about the area
34% say they have experienced great first impressions on arrival, like welcome drinks or friendly staff
The research also showed that connection to the community is crucial for this population:
67% of Canadian LGBTQ+ travelers are more likely to travel to a destination that celebrates its local LGBTQ+ community and history
57% will choose travel that allows them to learn more about the LGBTQ+ history of the destination
57% are more likely to seek out activities that are tailored to the LGBTQ+ community
59% research accommodations and experiences about how they support the LGBTQ+ community, with 70% being more likely to book with properties making an effort to do so
Finally, Booking.com's data highlights how destinations can create a more welcoming, inclusive experience for these travelers. When asked what they hope to see, they responded:
35% want more tailored recommendations for their preferences and interests
35% want more information about the area's LGBTQ+ status, including local laws, religious sensibilities, clothing mandatories and hate crime stats
"At Booking.com, we believe everyone should be able to experience the world as themselves, always," says Arjan Dijk, CMO and SVP of Booking.com. "From taking the time to unwind to experiencing different cultures, travelers from the LGBTQ+ community ultimately want the same as everyone else when it comes to travelling, and the industry needs to make welcoming experiences the norm for everyone, no matter who they love, how they identify or where they come from. As a gay traveller myself, I've faced barriers to travel and discrimination but have also witnessed progressive change over the years. By taking action to pave the way for a more inclusive industry, we hope to set the stage for wider change that will up the standard of travel for everyone."