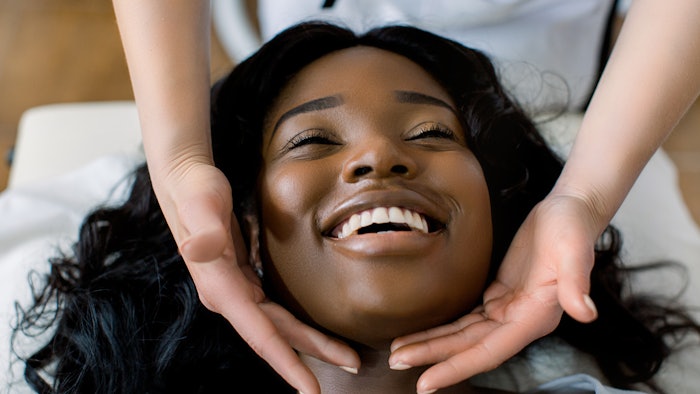 The International SPA Association (ISPA) shared the findings of their 2023 ISPA U.S. Spa Industry Study, which revealed continued industry growth after the previous year's initial recovery from a COVID-era downturn. 
The ISPA Foundation commissioned PricewaterhouseCoopers (PwC) to conduct the research. The U.S. Spa Industry Study presented the "Big Five" spa industry statistics: total revenue, total spa visits, number of spa locations, revenue per visit and total number of U.S. spa industry employees.
"The spa industry is making up for lost time, and revenue growth of 11.1% is the spotlight statistic," said ISPA President, Lynne McNees. "But the increase in staffing—especially full-time employees, up more than five percent—is an even more unmistakable indicator of vitality."
Related: How Inflation Has Impacted Beauty Spending in the U.S.
The study found that U.S. Spa Industry revenues increased from $18.1 billion in 2021 to $20.1 billion, growing more than 11%. The revenue statistic sets a new all-time industry record, outpacing the previous high of $19.1 billion in revenue in 2019. It was also revealed that the total number of U.S. spas reversed a downward trend that began in 2020 and persisted into 2021.
In 2022, the industry added 280 spa locations over the prior year's figure. The number of spa visits grew from 173 million in 2021 to 181 million visits. Revenue per spa visit also increased by $7 for the second time in year-over-year numbers, settling at $111.5, which is another all-time industry high. The number of industry employees continued to rise in 2022, increasing to 360,700, an almost five percent increase over 2021. 
"The U.S. spa industry has rebounded very strongly," said Colin McIlheney, Global Research Leader at PwC. "The iconic $20 billion revenue threshold has been reached and indeed exceeded. This is the milestone—the dawn of what I believe will herald the new decade of growth."
ISPA will release the complete U.S. Spa Industry Study later this year in 2023.