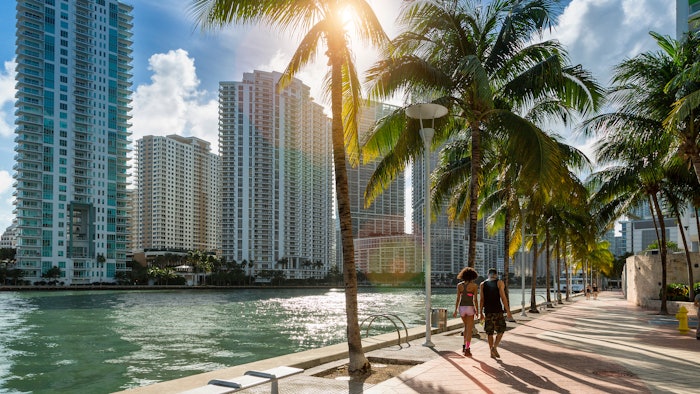 s4svisuals - stock.adobe.com
Due to growing conflicts in the Middle East, the Global Wellness Summit is moving its annual summit event from Barahat Msheireb in Doha, Qatar, to the Grand Hyatt Miami in Miami, Florida. Despite the relocation, the dates of the 2023 GWS Summit remain November 6 to November 9, 2023.
Related: Global Wellness Summit Elects Jeremy Jauncey as a Keynote Speaker for 2023 GWS Summit
GWS said the organization is grateful for the continued support and understanding of all stakeholders involved and looks forward to welcoming participants to the vibrant city of Miami. Delegates can expect the same three-day agenda, including in-person conversations with headliners like Jeremy Jauncey, founder and CEO of Beautiful Destinations, iconic gymnast Simone Biles, who will share how a focus on mental wellness is the key to her extraordinary resilience and success, and Grammy Award-winning producer and artist, Timbaland, who will share his powerful wellness journey. 
"The decision to move the conference to Miami comes in response to recent developments in the Middle East region and with the safety of delegates, speakers, team members and partners in mind," said Nancy Davis, chief creative officer and executive director at GWS. "This decision was made in close coordination with Msheireb Properties, our host sponsors in Qatar, and we appreciate all they are doing to make this transition as smooth as possible. We look forward to bringing the Summit to Qatar in the next couple of years."