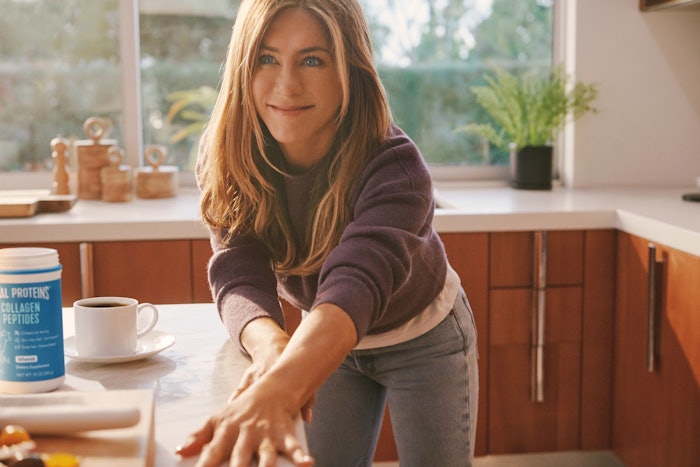 Photo by Cass Bird
Vital Proteins' new brand campaign, "Every Moment Is Vital," highlights its latest line of protein and collagen bars. The new campaign also features Jennifer Aniston, the brand's chief creative officer, who helped create the new protein and collagen bars, along with her other favorite products. The VITAL PROTEINS & JENNIFER ANISTON BARS are available in three flavors: Peanut Butter Fudge, Cold Brew Coffee and Dark Chocolate Coconut.
The "Every Moment Is Vital" campaign is a scrapbook of film, photography and never-before-seen personal photos that tell the story of Aniston's wellness journey and how her daily routine with Vital Proteins supports her commitment to wellness. It encourages viewers to celebrate the small ways they commit to wellness. 
The campaign also features stories from longtime Vital Proteins users, committed to better living through their personal definitions of physical, emotional, mental and social health.
"The recent prioritization of health and wellness was an integral piece of the creative campaign strategy," said Tracey Halama, CEO of Vital Proteins. "We believe Vital Proteins can unite people with a source of optimism and confidence no matter how you pursue your goals."