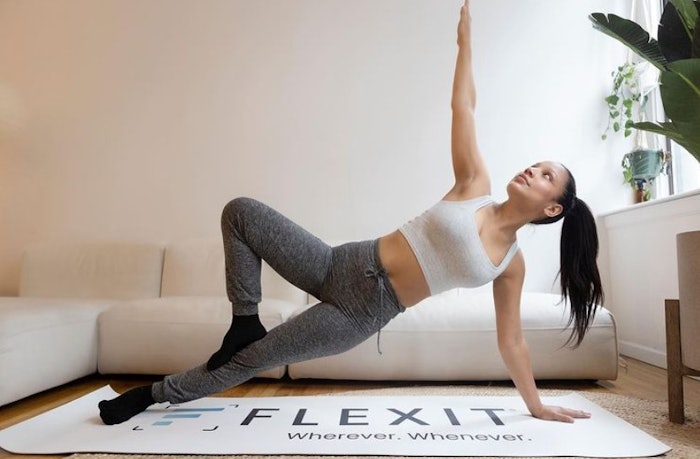 Courtesy of @flexit_fitness
Arlo Hotels and FlexIt, a virtual fitness solution, partnered to offer guests Lifelong Well + Fit Programming. 
Guests who stay at an Arlo property will have access to content exclusively designed for in-room workout content, such as yoga and Pilates, filmed with elite trainers and special guests. Returning Arlo guests will be welcomed with new workouts every quarter, and they will receive lifetime access to the Arlo x FlexIt content even after checkout.  
"Our partnership with Arlo goes beyond exclusive workout content and regular events," said CEO and founder of FlexIt Austin Cohen. "We're sharing a common mission of creating accessible, flexible and empowering tools for people to feel like themselves. Wherever. Whenever."