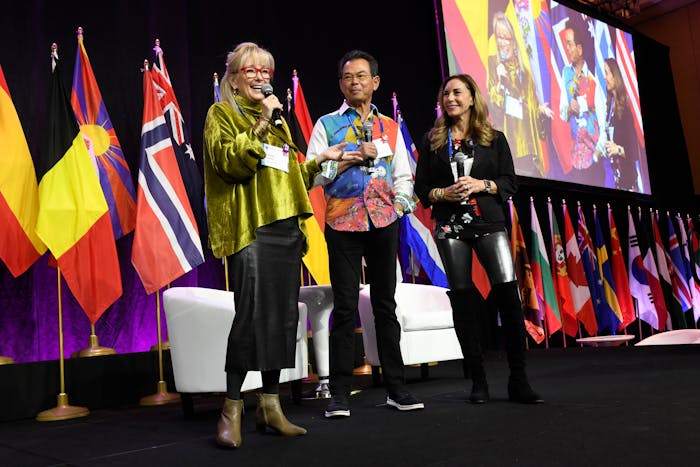 Courtesy of the Global Wellness Summit
The Susie Ellis Scholarship for Equity in Wellness, funded by major players in the industry, was announced at the Global Wellness Summit (GWS), which took place Dec. 1-3, 2021. The scholarship was created to provide financial assistance to a member in an underserved population.
The recipient will be able to join the conference each year, with the scholarship covering their travel, hotel and registration. The ultimate goal is that they will then be empowered to return to their local communities and become wellness leaders themselves.
"The Susie Ellis Scholarship for Equity in Wellness grew out of my desire to honor Susie on the occasion of the 15th anniversary of the GWS," said Nancy Davis, GWS chief creative officer and executive director. "Susie has been vocal about the disparities in access in the wellness industry and has wanted to do something meaningful about it."
To establish the scholarship, Davis reached out to supporters Katrine and Bill Formby, Jill and Rick Stollmeyer, Lynne and Victor Brick, and the Szekely Family Foundation. Each contributed $10,000.