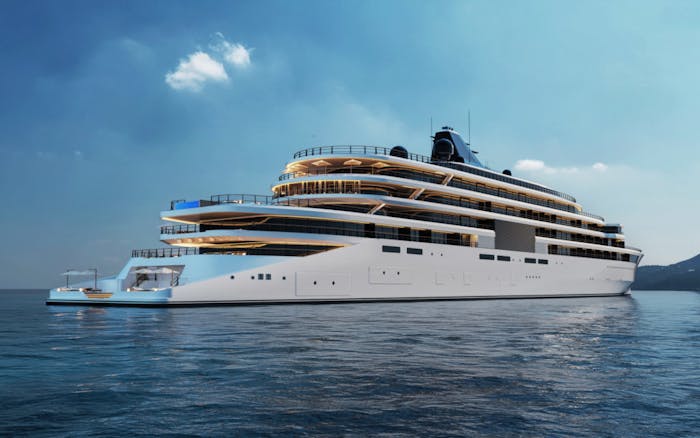 Courtesy of SINOT Yacht Architecture & Design
Aman has announced Project Sama, a yacht developed in partnership with Aman and Cruise Saudi.
The 600ft vessel will feature 50 luxury suites, an array of dining options, clubs, a lounge and the Aman Spa, complete with a Japanese garden, two helipads and a the Beach Club.
Aman will direct the development process of the yacht project, ensuring that guests enjoy the Aman way of life onboard, in every sense.
The yacht will be designed in partnership with SINO T Yacht Architecture & Design, a leading yacht design firm. It will have Aman's Eastern heritage and design philosophy.
"The announcement of Project Sama marks an exciting moment in Aman's growth and evolution, as we not only continue to diversify our geographical portfolio on land but also at sea, creating sanctuaries in unfrequented locations and continuing to reframe the concept of luxury hospitality. Project Sama will provide transformative experiences within the revered Aman setting and service, which is unlike any other yacht experience, ultimately creating a whole new category in on the water discovery," said chairman and CEO of Aman, Vlad Doronin.
The yacht will be set to sail in 2025.