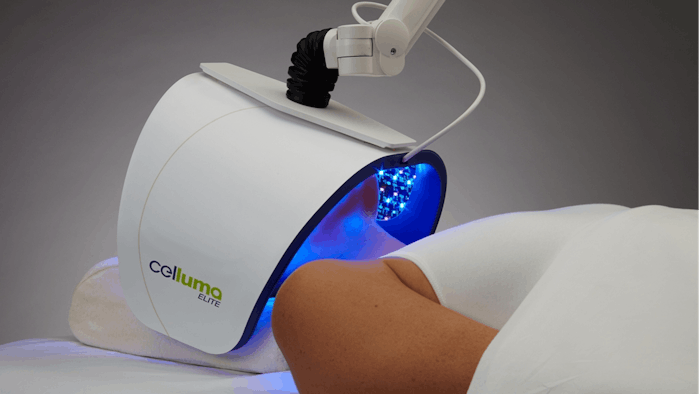 Courtesy of Celluma
BioPhotas has partnered with Ulta Beauty to make Celluma Light Therapy devices available in 55 Ulta stores across the U.S. Specifically, the Celluma PRO or Celluma ELITE models will be used as an add-on to facial treatments at The Salon at Ulta Beauty in select locations.
Celluma Light Therapy is ideal for people looking to maintain healthy, blemish-free skin and can be used following microdermabrasion, microneedling, injections, waxing and more.
The Celluma PRO is a three-in-one device that emits blue, red and near infrared light. It's FDA-cleared to treat acne, fine lines and wrinkles, and general pain conditions.
The Celluma ELITE features a rotating arm, providing a wide range of placement options. The ELITE is stand-mounted on a rolling base for mobility and delivers blue, red and near infrared light for fast results. 
"We are thrilled to partner with Celluma Light Therapy to deliver an exceptional experience in select stores," said Nick Stenson, SVP store and service operations, Ulta Beauty. "With new, personalized and highly effective LED therapies, we will continue to meet our guests' skin care needs as they return to The Salon at Ulta Beauty."