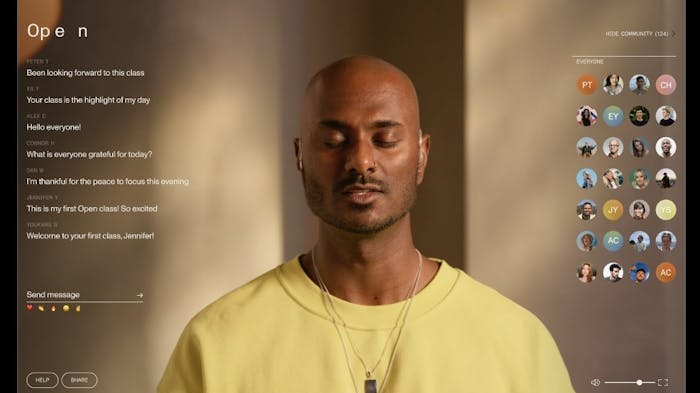 Courtesy of Open
Open, a mindfulness studio, has announced the close of a $9 million Series A investment round, building on a $5.5 million seed round for a total of $14.5 million fundraise.
Open offers mindfulness experiences that combine breathwork, meditation, yoga, Pilates and more to support transformation and personal development. Classes, which are available online and off, are designed to engage the senses and regulate the nervous system to help people reach a meditative state. Breathwork techniques are woven into each class to build the mind-body connection.
The fundraise was led by Founders Fund and A.Capital Ventures, and includes participation from Susa Ventures, Aglaé Ventures, backed by Groupe Arnault, as well as a roster of prominent CEOs in consumer technology.
"Open exists to make collective well-being an accessible reality. We envision a world where everyone, everywhere, Opens everyday. We are inspired by the opportunity to make an impact and proud to be partnering with investors who not only believe in our vision, but can help us realize it," said Raed Khawaja, co-founder and CEO of Open.